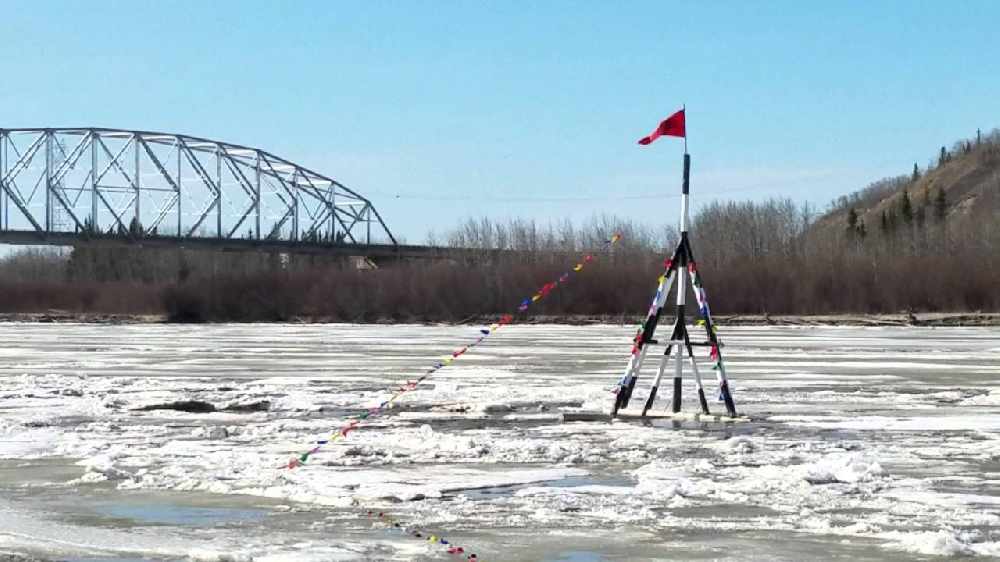 An image of the Nenana Ice Classic tripod from 2016.
Nenana, Alaska (KINY) - The tripod fell over at 12:21 a.m. this morning.
Time lapse video indicated the tripod fell in the Tanana River with the photo of the clock at the river showing 12:21 a.m.
KTUU News reported this was a record early ending to the Ice Classic. The earliest end prior to this year was April 20, which occurred in both 1940 and 1998.
Last year the tripod fell on May 1.
The International Arctic Research Center reported the ice on the Kuskokwim River at Bethel went out on April 12 which is by far the earliest breakup of there ice in history.
Researchers said February and March were the warmest on record in the region.