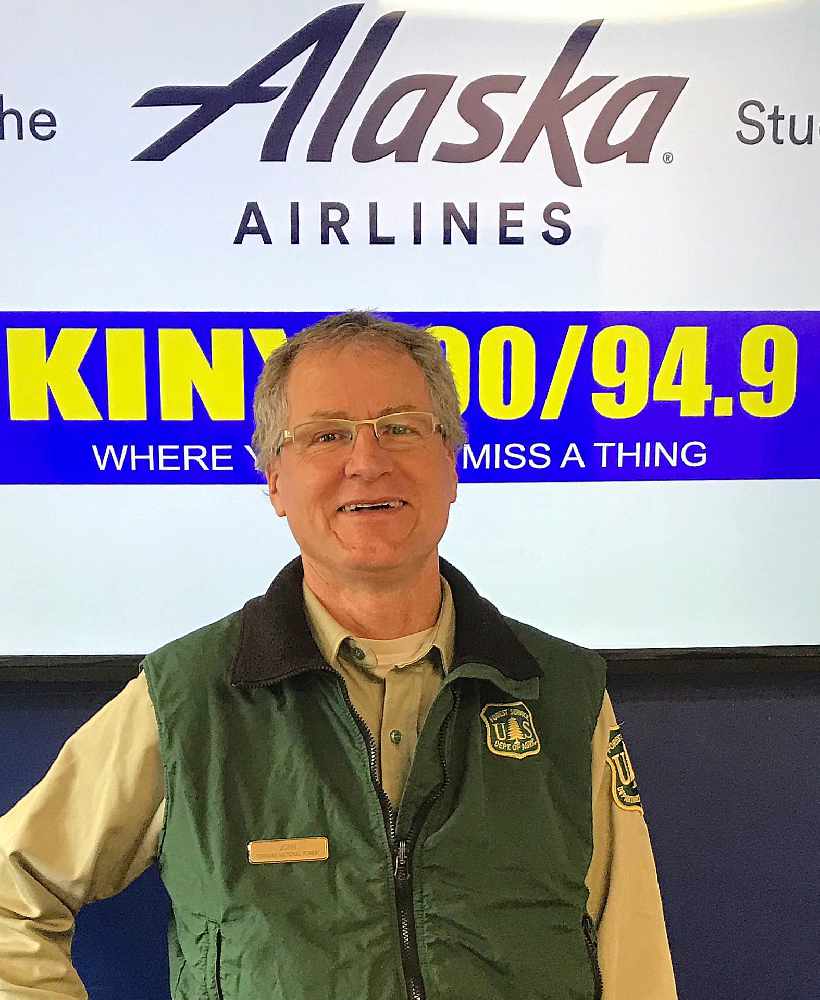 Juneau, Alaska (KINY) - John Neary ends his days as director of the Mendenhall Glacier Visitor Center on May 31.
That's following a 37-year career with the Forest Service, the last six of which were at the glacier.
He's retiring after 37 years, the last six of which were spent at the glacier.
He had a variety of assignments before that posting including at Pack Creek which he says his probably one of the things he's most known for. He helped set up the bear viewing scene.
Neary was asked on Action Line on the plans by the Forest Service to replace him. He said a decision is expected any day on a temporary replacement with the word on a permanent replacement presumably coming by this fall or winter.