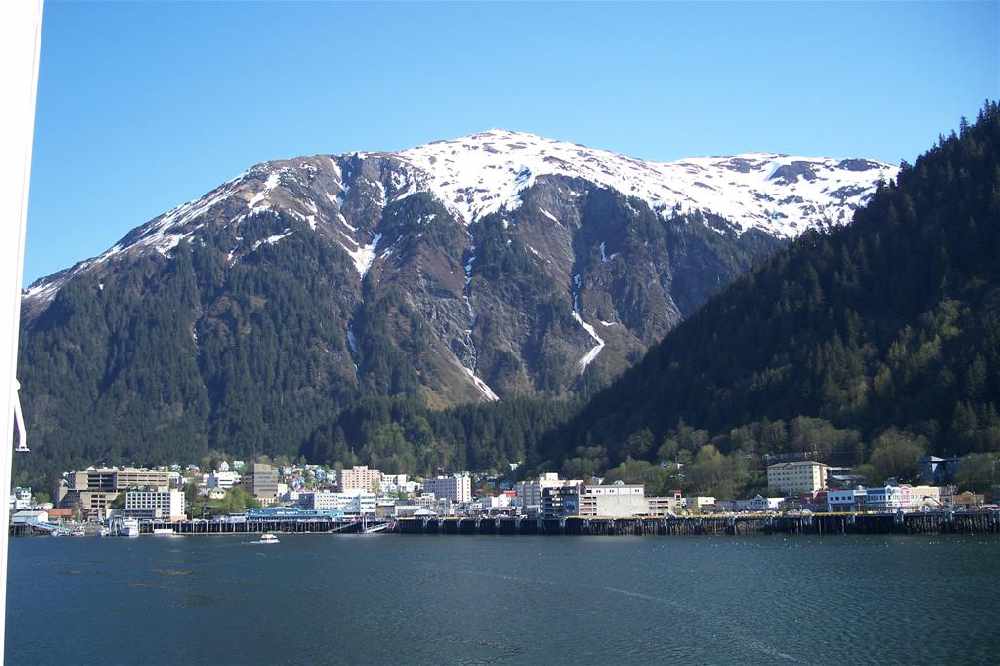 A view of downtown Juneau.
Juneau, Alaska (KINY) - The City and Borough of Juneau Assembly voted 6-3 on Monday evening to decline a $2 million donation from Norwegian Cruise Line, citing it as "inappropriate" and bad timing. Instead, they decided to ask NCL to redirect the funds to the Juneau Community Foundation.
After the meeting on Monday, City Manager Rorie Watt said he reached out to the company to relay the Assembly's request.
"I did talk to Norwegian Cruise Lines and I advised them of the Assembly discussion and debate, and their reaction was that that's just fine," Watt said in an interview with News of the North on Wednesday. "If the Assembly's decision was that the Community Foundation was better situated, then they were happy to contribute the money to the foundation."
Watt was asked if, in a way, Juneau is still receiving the donation, to which he clarified that the citizens are. "The donation is still going to end up in Juneau, and be distributed here," he said.
News of the North spoke with the Executive Director of the Juneau Community Foundation, Amy Skilbread, on her reaction. She said they are extremely happy to be able to accept these funds on behalf of the community and added that it's a great opportunity for Juneau.
Skilbread said they are waiting to get an official communication from Norwegian Cruise Lines on directions on the use of the funds and that once they get that, they will be looking at the funding and considering what are the ways that they should be using the funds in Juneau.