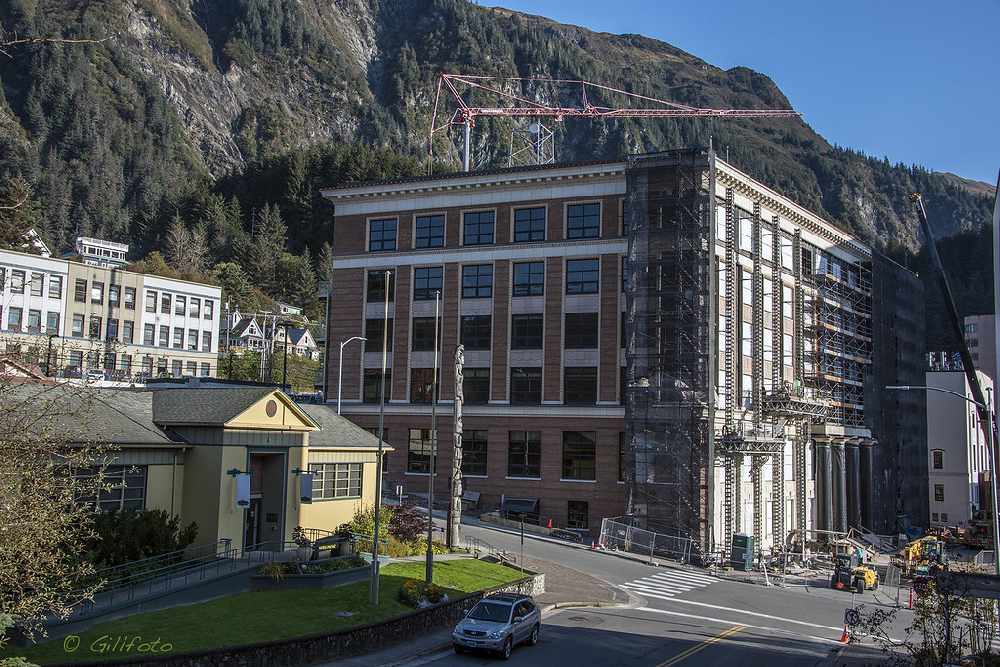 Alaska State Capital
Juneau, Alaska (KINY) - The Juneau Police Department and Alaska State Capitol Security along with Navy Explosive Ordnance Disposal (EOD) technicians are conducting a scheduled vehicle-borne improvised explosive device (VBIED) drill outside the capitol building from 1 p.m. to 4 p.m Thursday.
Police say no real explosives will be used in the drill, which will involve an inert training aid and a propane truck. The capitol's daily business activities will not be impacted, but limited traffic on 4th St. between Main St. and Seward St. is expected.
The Juneau Police Department and the military EOD team are using this training as an opportunity to exchange best practices, and build interagency cooperation.
Navy EOD personnel are in Juneau participating in Exercise Arctic Edge 2022. Their team is conducting Expeditionary Mine Countermeasures operations in the Gastineau Channel where they are employing man-machine teaming to ensure maritime freedom of maneuver for friendly forces.
AE22 is a U.S. Northern Command exercise scheduled every two years, first taking place in 2018. It is designed to provide realistic and effective training for participants using the premier training locations available throughout Alaska.