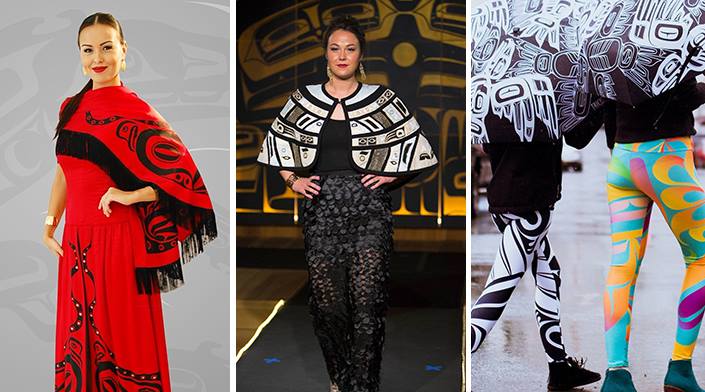 Juneau, AK (KINY) - A pop-up boutique and art auction is being held in Downtown Juneau.
Downtown Juneau is getting a taste of modern fashion blended with Native designs at the end of the week. Sealaska Heritage will be hosting a pop-up boutique, giving shoppers the chance to buy the fashions directly from the designers who will be featured in SHI's upcoming Tináa Art Auction Native Fashion Show.
The show will include designers Dorothy Grant, Pamela Baker, and Crystal Worl. Guests can expect to see jewelry, high fashion gala dresses, leggings, and skirts that celebrate and support Native style. Custom orders will also be available for those that are looking for something extra special.
Things start from 12pm-6:30pm on Thursday at SHI's Walter Soboleff Building lobby in Juneau. On Friday, the pop-up boutique will precede the Tináa Art Auction at 6pm and fashion show, that event starts at 6pm at Centennial Hall.
That art auction will be showing off Northwest Coast art in an effort to highlight programs such as Native language revitalization and workshops on endangered Native art forms.
Funds from the proceeds will help SHI ensure art, language, and education programs live long into the future.
Artists and collectors may want to contact Sealaska Heritage as soon as possible.