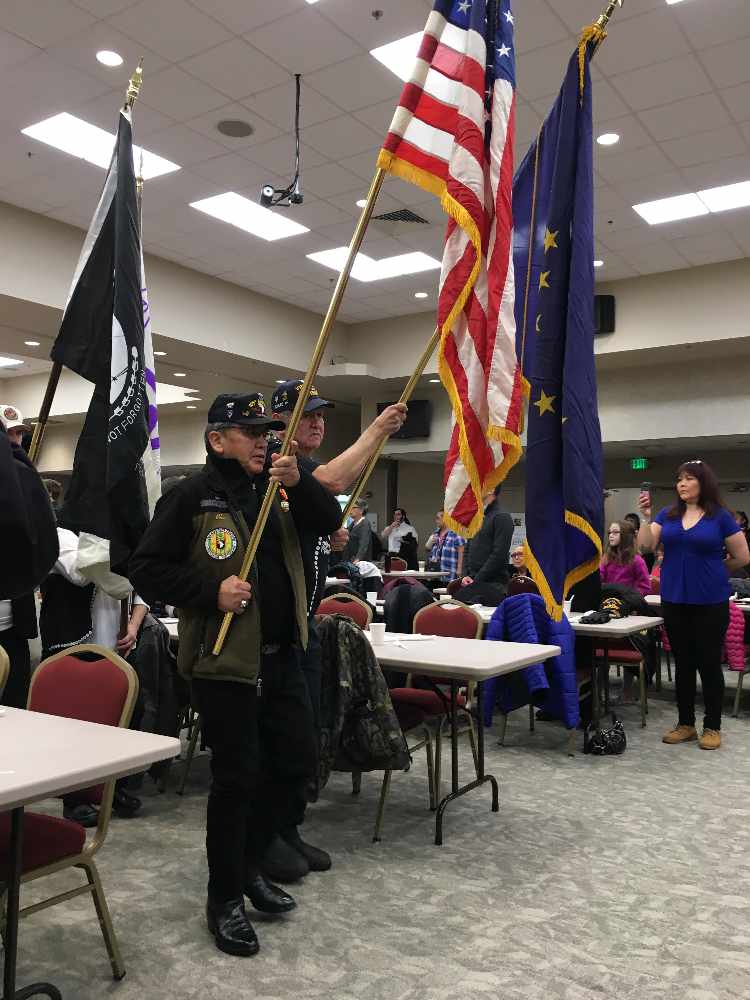 Veterans were honored with a ceremony and lunch at Elizabeth Peratrovich Hall Saturday
Juneau, AK (KINY)-The Veteran's Day Speaker featured at the Alaska Native Veteran's Ceremony Saturday was Lt. Col Simon Brown. Brown spoke to the support of diversity that Veterans have, bonded by their service.
Lt. Col. Simon Brown spoke about how the bonding of military service transcends race, color, religion, and gender. He says Veterans serve to preserve the unique freedom in the United States to pray, or not pray, to protest, or to not protest.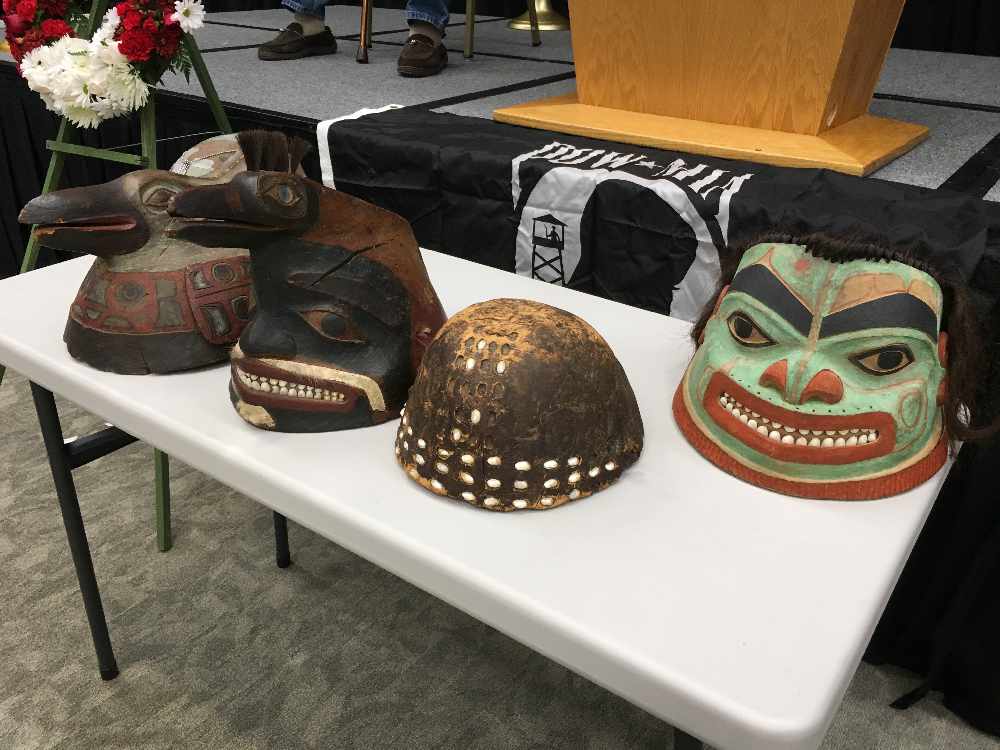 Brown says lots of people in the media and politics are talking about what Veterans want and need, but what people should be doing is asking the Veterans directly.