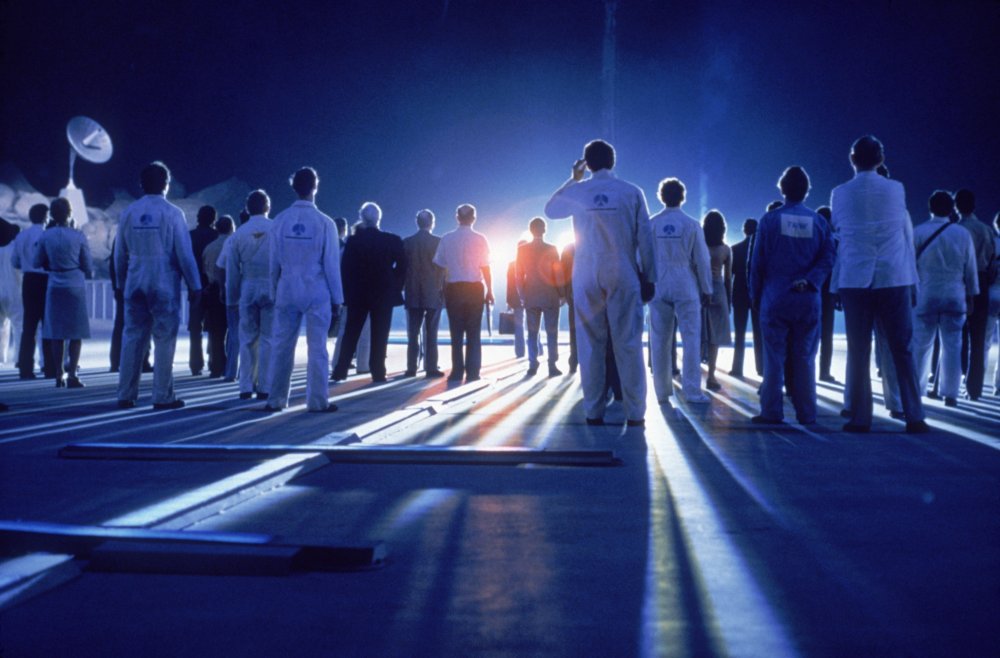 Juneau, AK (KINY) - The Gold Town Theater in downtown Juneau are teaming up with the Juneau Public Libraries to do another night of Science on Screen, a program that pairs scientific lecturers with a film.
The event will start tonight at 6pm at the downtown library with a lecture from Dr. Fred Sharpe who is a principle investigator with the Alaska Whale Foundation and then move to the theater for a showing of Steven Spielberg's 1977 film "Close Encounters of the Third Kind".
Dr. Sharpe has been doing humpback whale research for decades with the Alaska Whale Foundation, of which he is a board member. He also holds a PhD in Behavioral Ecology, was the scientific advisor for the IMAX film "Humpback Whales" and has also worked with the Search for Extraterrestrial Intelligence (SETI) Institute, bringing signal processing that was developed for interstellar inquiry to focus on the phonations of humpback whales. Dr. Sharpe is also a member of the National Geographic Society's Crittercam team and the author of "Birding in the San Juan Islands and Wild Plants of the San Juan Islands."
The work Dr. Sharpe has been doing on humpback whales is a cornerstone of the Alaska Whale Foundations research program since 1996 when the program was created. He has recently been working on studies that involves drones collecting mucus samples from humpback whales to learn more on whale migratory patterns and the overall health and well-being of the animal. These drones are appropriately known as SnotBots.
Combining Dr. Sharpe's connection to the SETI Institute and the seemingly otherworldy nature of whale social structures, appearance, and sounds is how Sharpe's work is complimented by the Spielberg film. The film tells the story of an accidental connection to extraterrestrial life through alien vessels and a man who follows psychic clues that eventually culminates in the first meeting between Earthlings and alien visitors.
The event celebrates National Science on Screen Day and the local offering will be dedicated to Michelle Ridgeway, who was a local marine biologist.
Science on Screen is a national program that does these pairings of science and film throughout 28 cities in 25 states that are held in independent theaters. The program is funded by the Sloan Foundation and administered by the Coolidge.