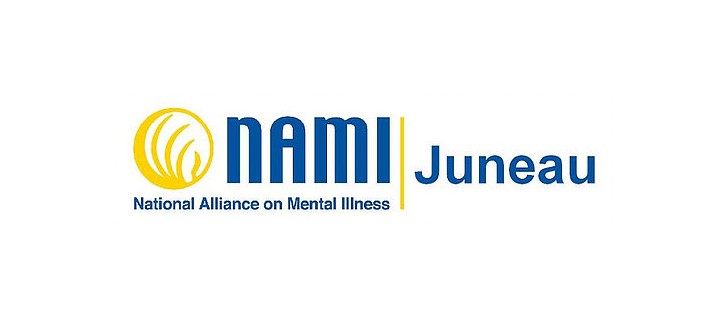 Juneau, Alaska (KINY) - NAMI Juneau came onto Capital Chat to talk about a variety of their mental health resources.
NAMI Juneau is an education and advocacy support organization for mental health in Juneau. They use peer support using their experience addressing their own mental health or supporting a loved one's mental health in their programs. Everything is free and open to anyone who can benefit.
NAMI is a national organization, and Juneau's is a local affiliate.
Colleen Jones is a volunteer with NAMI and she's a facilitator for their upcoming class. She explained their family support group that begins in April.
"That's more of an educational program and it's eight weeks. This is starting in April, April 3rd. Mondays and Thursdays from six to 8:30," she said. "It's an eight-week session and it really provides a lot of education to deepen our understanding of mental health conditions. A safe place to come for family members that have a loved one living with a mental health condition just to have a safe place to share, explore, and learn some things from other people's experiences. It's truly a peer support group for loved ones that we are caring for."
There are videos and discussions included.
Aaron Surma is the Director of NAMI Juneau. He shared the impacts of the class that he's seen.
"I think a lot of folks come in with the idea of I want to fix my kid or I want to fix my spouse or I want to fix my sibling," he said. "I see the transformation after they've come to some of the groups or the classes. I just need to be curious about what is best for the person that I love and approach it from that perspective."
Surma added that no one is alone.
"What I hear regularly is folks who show up to the support group or show up to the classes for the first time, say it was like such a relief to know that I'm not alone. I think there's an immediate good feeling of a sense of community. There are other people like me, I don't have to figure this stuff out alone," Surma said. "I don't have to figure out why my child's suffering alone. There's this other community of people who have experienced the same thing, who are experiencing the same thing."
NAMI Juneau also holds a regular family support group that's both in-person and online six times a month.
There will also be a presentation on teen suicide, "More than Sad", on Apr. 5 from 6-8 p.m. The presentation will focus on the prevention of teen suicide.
People can sign up for any resource NAMI has shared and more at namijuneau.org. NAMI's website also has information for youth mental health support, a transgender family support group, and a list of therapists.
Cal NAMI for mental health resources at 907-463-4251. In a mental health emergency, you can dial 988.
People are also welcome to email NAMI Juneau at namijuneau@gmail.com.
Listen to the full episode on Capital Chat.