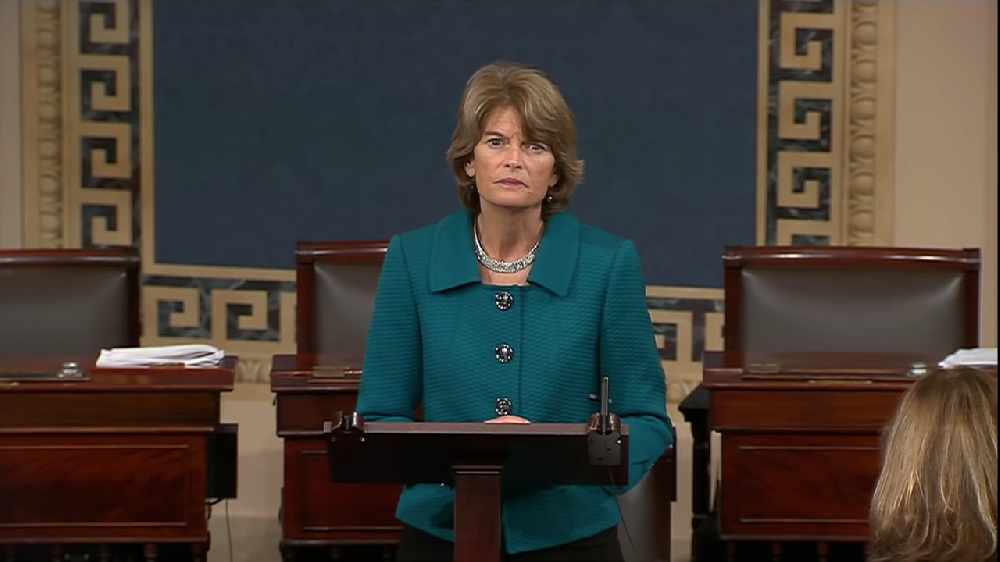 Sen. Lisa Murkowski
Washington, DC (KINY) - The U.S. Senate is set to vote Tuesday on an amendment to the National Defense Authorization Act.
The amendment, introduced by U.S. Senator Lisa Murkowski and three others, will limit the transfer of certain surplus military-grade equipment to local law enforcement agencies across the country.
The Schatz-Murkowski-Harris-Paul amendment places limitations on the Department of Defense's 1033 program which authorizes the federal transfer of military equipment to state and local law enforcement agencies.
The bipartisan amendment will prohibit the transfer of military equipment to law enforcement agencies, including tear gas, armor-piercing firearms and ammunition, bayonets, grenade launchers and grenades, combat tracked vehicles, and drones.
This prohibition only applies to offensive equipment and does not prohibit the transfer of defensive equipment, such as body armor.
"One of the policies I examined closely while the Senate was discussing police reform legislation was the '1033' program, which permits the Department of Defense to sell certain items to local law enforcement. Nobody I spoke with thought a police department needed things like grenade launchers, armored drones, or bayonets. Police should be there to serve the community, and there is no need for military-grade combat equipment to be on the streets of our cities in order to do that," said Senator Murkowski. "This policy change will restrict some sales while continuing to allow the ones that make sense."
Reports have shown that police militarization fails to reduce rates of violent crime or change the number of officers assaulted or killed. Instead, arming police departments with military equipment has led to an increase in officer-involved shootings and civilian deaths.