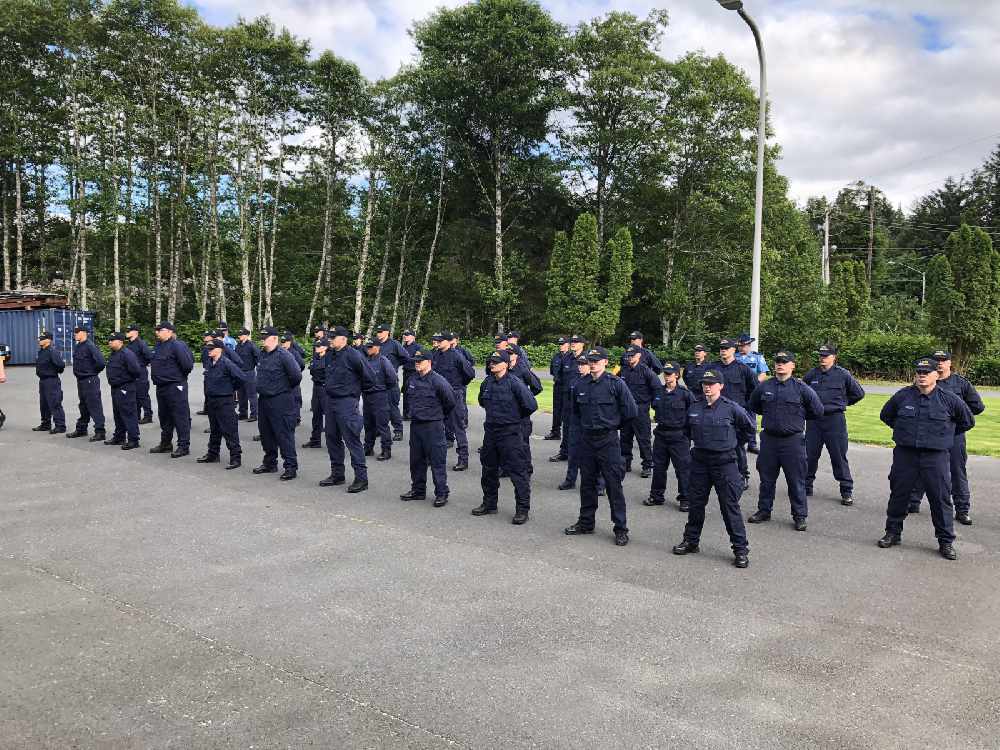 Recruits get ready to train
Sitka, Alaska (KINY) The Alaska Law Enforcement Training (ALET) Academy's second session of the year began Sunday, with 47 recruits for police agencies across the state.
The class is one of the largest in recent memory, and roughly 25% of the recruits for ALET 1802 are female.
"The Public Safety Training Academy time and again produces some of the highest quality peace officers in the nation," Commissioner Walt Monegan said. "I congratulate the recruits for making it this far, welcome them to ALET 1802, and wish them the best of luck as they begin their training to protect and serve the people of Alaska."
Recruits will complete over 1,000 hours of training during the 16-week basic ALET. The training incorporates intensive instruction in law enforcement-related topics, physical fitness, and scenario-based exercises, all designed to prepare entry-level police officers, Village Public Safety Officers, and Troopers for successful careers in law enforcement. Academy instructor staff consists of Alaska State Troopers and Alaska Wildlife Troopers who have been promoted to the rank of Corporal.
"The Public Safety Training Academy is proud to welcome the students of ALET 1802," Academy Commander Lieutenant Chad Goeden said. "They will be vigorously trained and tested so that upon graduation, they will be well-equipped to protect Alaskans. I look forward to seeing their progress and development."
Upon graduation, ALET 1802 recruits are slated to join police agencies across the state, including 17 to the Alaska State Troopers, five to the Alaska Wildlife Troopers, three Court Service Officers, 10 to the Anchorage Airport Police and Fire Department, four Village Public Safety Officers, and eight more recruits to seven different municipal police departments.