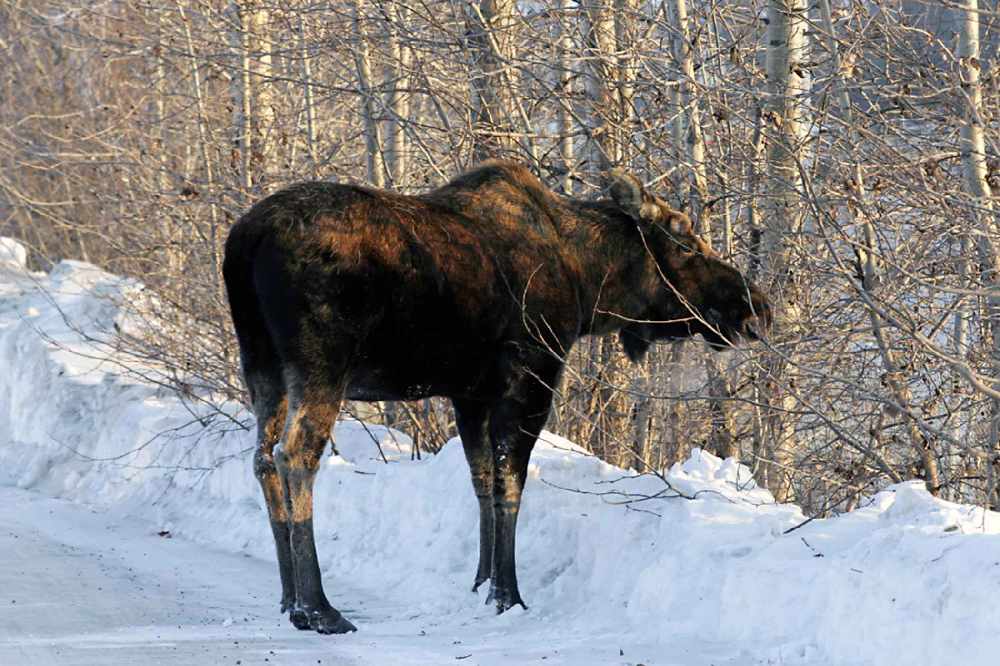 Juneau, Alaska (KINY) - Alaska State Troopers and Wildlife Troopers see a lot of varied duties, but it's not too often when they must untangle a moose.
That's what happened on Saturday when troopers responded to an address in Wasilla on a report of a moose caught in a rope swing.
A trooper dispatch says the moose was so severely entangled that several different approaches were used to free it. After an hour and half of work, the moose left the property, and neither the moose nor Troopers were injured.