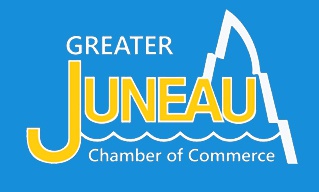 Juneau, Alaska (KINY) - There's progress to report on commencing a new North Douglas crossing study. That news came from the Juneau Chamber of Commerce.
President Charlie Williams, President-elect Eric Forst, and Executive Director Craig Dahl were guests on Action Line. Dahl said the City and Borough of Juneau and State Department of Transportation and Public Facilities are only days away from a memorandum of understanding being executed calling for a new study. He called it an abbreviated environmental impact study that would look at the first phase of the project.
There was a previous study that called for the terminus to be located on the mainland at Vanderbilt Road, but Dahl said that study is outdated for the most part. The chamber feels there's a better approach than Vanderbilt. "We think coming from North Douglas over to Mendenhall Peninsula makes more sense", according to Dahl.
Williams said it go up the spine of the peninsula which would require the construction of a road. Dahl said that would open up a lot of new lands.
The chamber lobbied the city and borough about three years ago to include funding in the capital improvement project list to fund a renewed study.