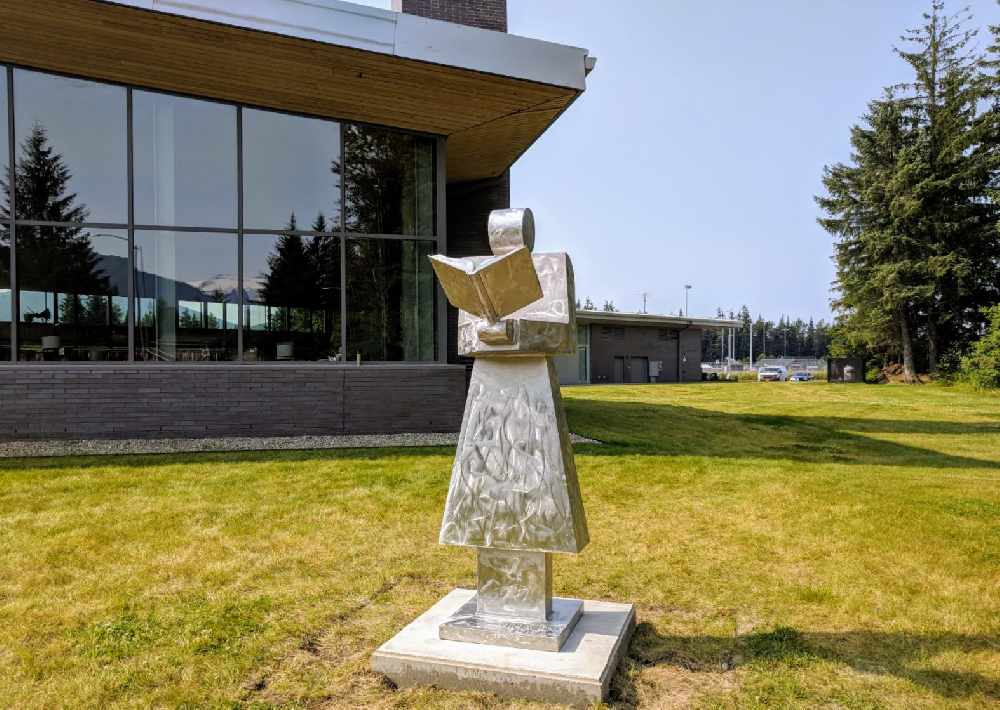 Juneau, AK (KINY) - The Mendenhall Valley Public Library have just installed a new statue.
The statue is called "The Librarian" and was created by the Ohio-based steel sculptor James Havens. The piece was donated by a local Juneau resident Fred Koken, who was roommates with Havens at a boarding school in Northern India. They have been friends since 1954.
"We're fortunate to have so much public art around town and I'm grateful to Fred Koken for donating 'The Librarian' for display on the grounds of the Valley Library," Library Director Robert Barr said.
According to a press release on this statue, Havens has been using his work to improve local communities. He founded Havens Studio and Rose Foundry in Gibsonburg, Ohio, where he also taught Artistic Welding at the Owens Community College. Havens is also a curator for the Sculpture in the Village park in Gibsonburg. Haven's work can be found in Michigan, Oregon, Illinois, Minnesota, North Carolina, Washington, D.C. and internationally in India and Nicaragua.
The new statue, "The Librarian" stands about five and a half feet tall and weighs 250 lbs. The piece faces Riverside Drive and people can view it from the window near the heart of the library.