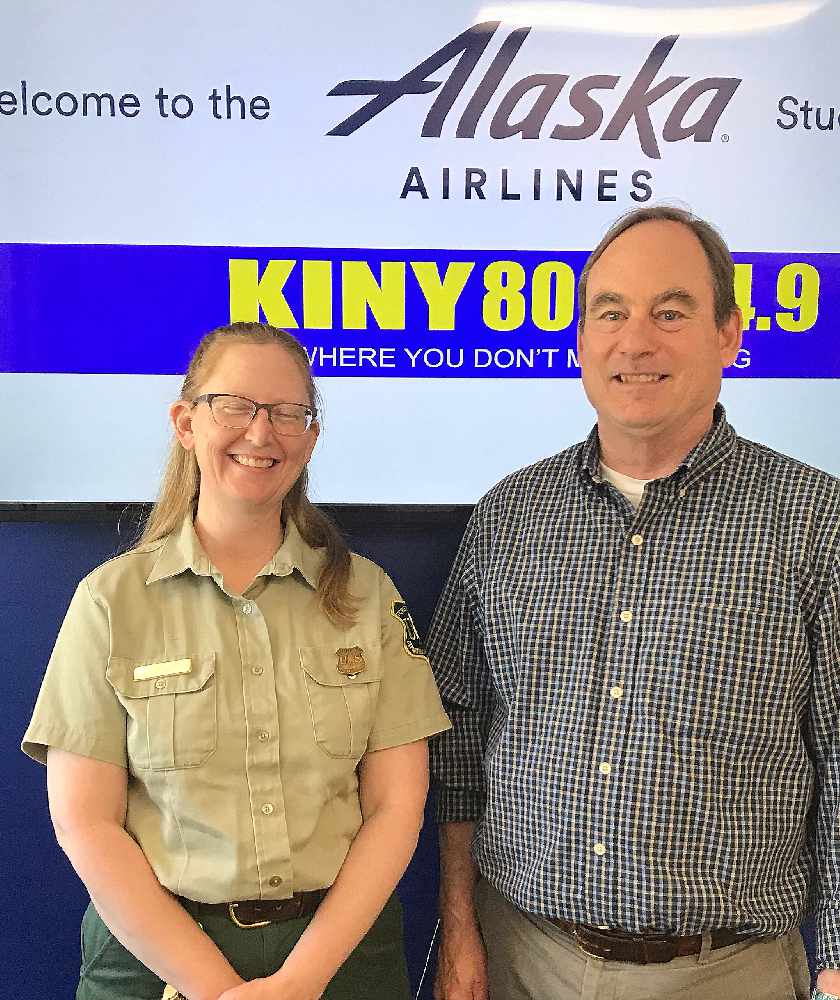 Juneau, Alaska (KINY) - Juneau Ranger Brad Orr talked about the appointment of Laurie Lamm to be the interim director of the Mendenhall Glacier Visitor Center in the wake of John Neary's retirement while a guest on Action Line.
He explained why he appointed Lamm because she has the background and experience and the intelligence to take over the position from Neary. He said Lamm has been working as Neary's assistant for several years so she knows the daily operations.
When Lamm was asked for her reaction to the appointment and her acceptance she said, "Part of it was I kind of figured that no matter what, I would be doing some of it anyway, so might as well carry on."
Orr said the stated goal is to fill the position on a permanent basis by September 30 following an advertising period.
When asked if she would be interested in the job on a permanent basis, Lamm said she wasn't going to answer that question until she had more time to be in a position to think about it.