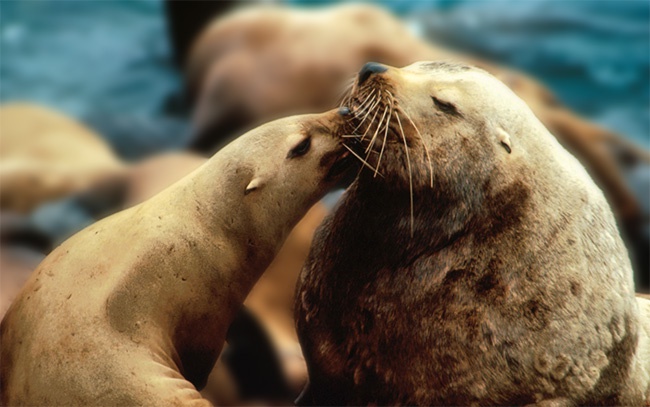 Stellar sea lions. Photo: NOAA Fisheries
Juneau, AK (KINY) - Two fishermen have been federally charged for shooting Stellar sea lions in the Copper River.
Jon Nichols of Cordova and Teddy Turgeon of Wasilla have been federally charged with conspiracy, violations of the Marine Mammal Protection Act and Endangered Species Act, obstruction of a Marine Mammal Protection Act investigation, false statements, and obstruction after killing fifteen Stellar sea lions.
The dead sea lions were found in the Copper River in 2015, which prompted an investigation. Prosecutors say that Nichols, captain of the F/V Iron Hide, was responsible for shooting them in the heads with a shotgun and encouraged Turgeon to as well while he moved his boat towards groups of the animals.
The obstruction charge comes from the effort to conceal the shotgun's existence and corroborating false stories with other crewmen.
Stellar sea lions are a threatened species.