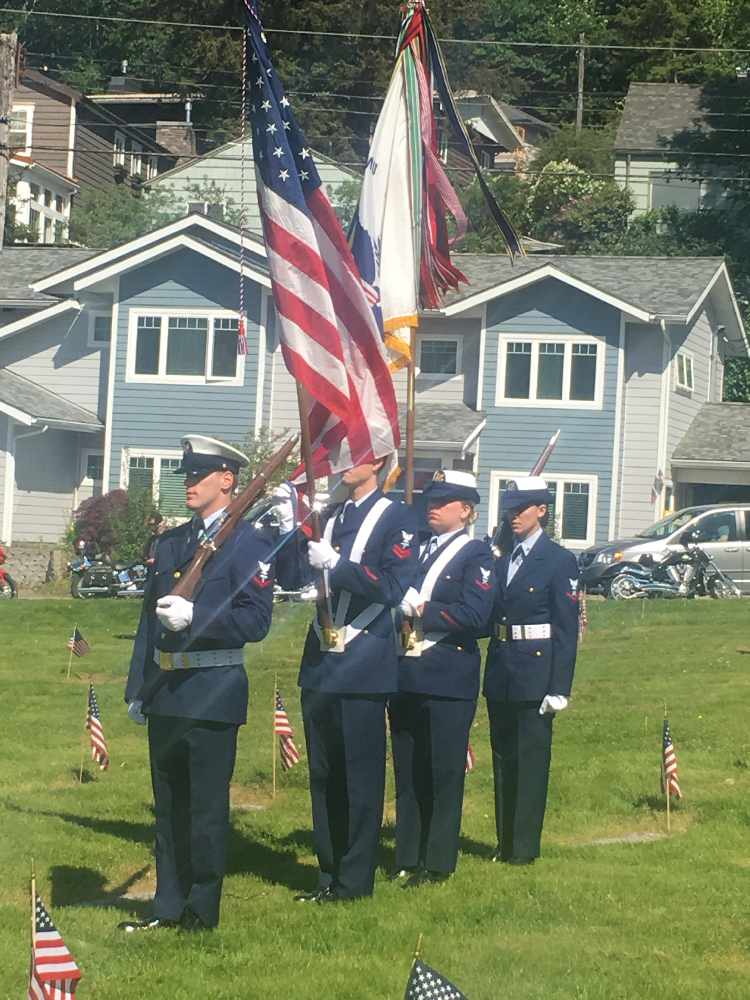 Juneau, Alaska (KINY) - US Coast Guard District 17 Chief of Staff Captain Melissa Rivera was the keynote speaker at the Memorial Day observance in Evergreen Cemetery.
Captain Rivera recalled speeches of President Abraham Lincoln and James Garfield as they remembered those that
gave their lives for the nation during the Civil War, "Its an honor to recognize the ultimate sacrifice of the military men and women who have given their lives in service of our nation. They are the foundation of our freedom."
She said it's important to salute all veterans on Memorial Day.
"This day is a day of both gratitude and grief. Remembering the honor of our heroes and reflecting on their tragic loss."
Dan McCrummen is a past commander of VFW Taku Post 5559. He organized the remembrance held at Evergreen Cemetery.
"It's a real opportunity to recognize those that made the ultimate sacrifice and to be thankful that they were there and willing to make that sacrifice."
Jeff McKnight led a group of 33 Harley Davidson owners in a tribute ride from Safeway to the observance at Evergreen Cemetery. He said the group takes part in charity efforts for local kids for Christmas gifts and school lunches.
He said honoring veterans was personal to him, "We want to show appreciation for our fallen soldiers that give us the freedoms we have in this country today. My dad served in Vietnam. I feel those guys don't get the appreciation they deserve."
Audio from Captain Melissa Rivera, US Coast Guard.