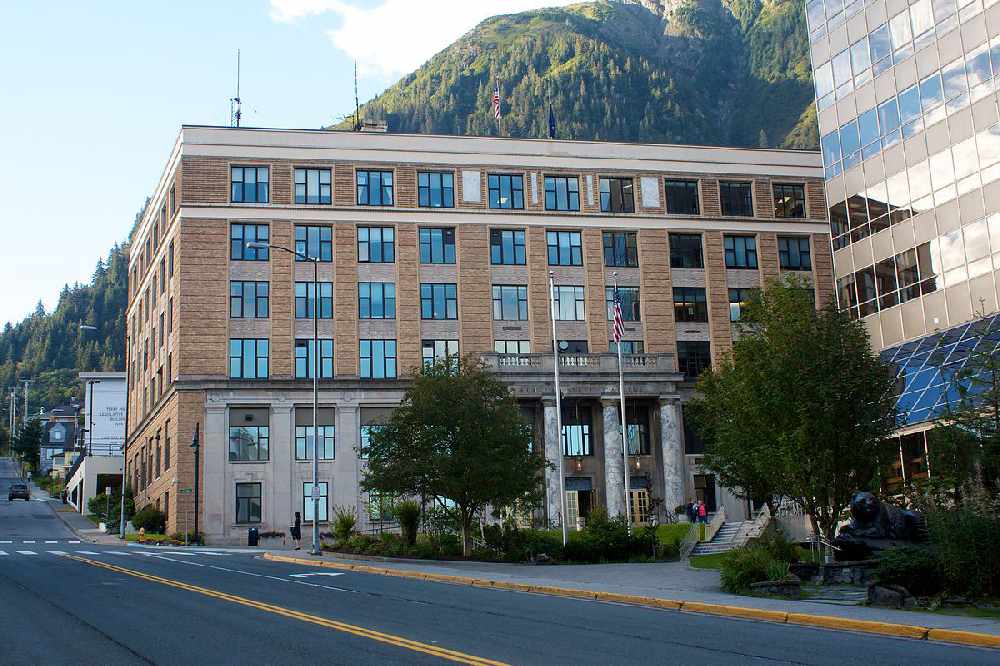 The Alaska State Capitol in downtown Juneau.
Juneau, Alaska (KINY) - Nineteen representatives have signed a letter urging the department to resolve budget shortfall immediately
According to House Majority press secretary Austin Baird, thousands of low-income seniors were notified this week by the Department of Health and Social Services that benefits paid through the Senior Benefits Program will stop at the beginning of May.
DHSS informed state lawmakers in an April 11 letter that 4,731 elders who receive monthly payments of $76 will not receive payments in May or June "due to insufficient funding."
The elders impacted are 75 years old on average and have an income of $1,265 to $2,214 per month.
Nineteen members of the Alaska House Majority sent a letter to Health Commissioner-designee Adam Crum to express disappointment and to inquire about how the budget shortfall occurred.
Rep. Harriet Drummond co-chairs the Community and Regional Affairs Committee, which recently vetted Gov. Mike Dunleavy's House Bill 60, which would completely eliminate the Senior Benefits Program.
"It is unconscionable that the department would cut off payments with two weeks' notice to seniors and elders who have no spending margins and count on this money for their very basic necessities," Drummond said. "We are pulling the rug out from under our most vulnerable Alaskans with no alternatives."
"It is irresponsible and short-sighted for these cuts to the senior benefits' program," added House Majority Leader Steve Thompson. "Many of the seniors depend on this money to help cover the cost of their medications. The Department has discretionary funds they can use."
According to Baird, the letter from House Majority members poses two key questions to DHSS: Why did the department choose to not make a request for supplemental funds to avoid the shortfall? And why isn't the Commissioner-designee's $20 million discretionary fund being tapped to resolve this issue?