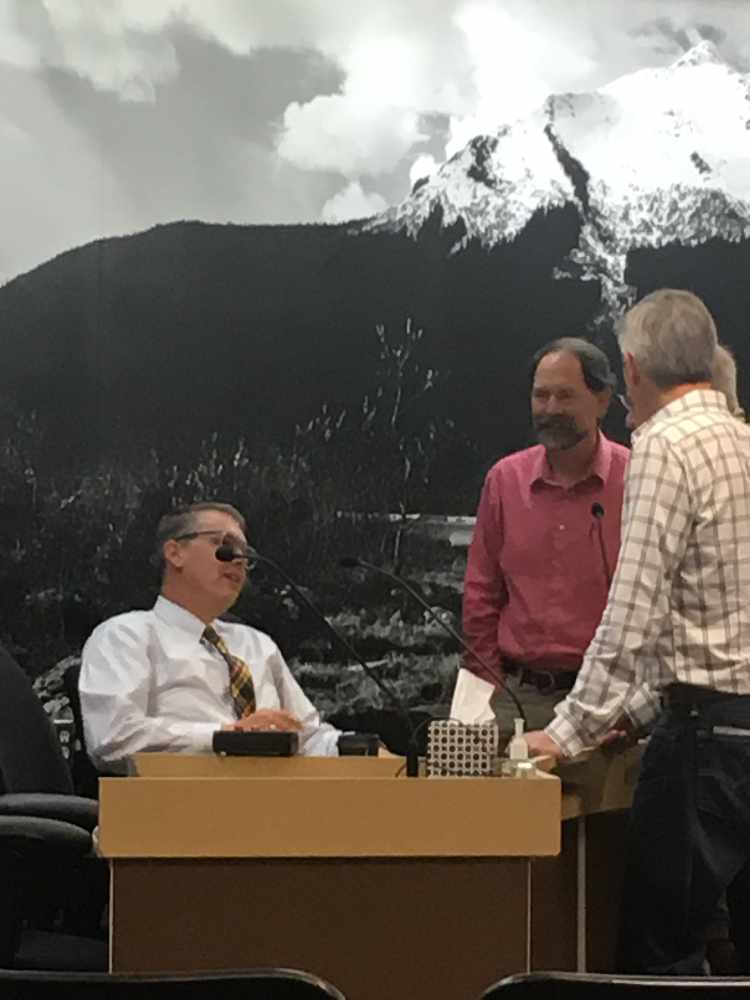 Juneau, Alaska (KINY) - Several ordinances are up for action at Monday evening's regular Assembly meeting.
One is an appropriation measure dealing with the renovation work at Centennial Hall. CBJ Manager Rorie Watt said the measure allocates $200,000 for the design work. He said it represents the first wave of the $7 Million project.
The banning of micromobility devices in part of the downtown area is embodied in another ordinance up for action. Watt said the measure only bans the commercial use of the devices. "In other communities across the country you've had pop up companies that descend and drop off 200 scooters and you just rent them with an app." Watt adds that there just isn't enough room in those areas of downtown for the devices. "Room is scarce and we have to manage it for everybody's use."
A $4 Million state grant earmarked for work on Douglas Highway is before the panel for approval. The work to replace the water system will occur from David to I Street and includes a segment down Capital View Avenue to 2nd Street. Watt said the work is scheduled to occur during this construction season.
The Assembly will also be updated on the planned reconstruction of Aspen Avenue and Hospital Drive.
A resolution up for Assembly approval would support the CBJ request to the state for the conveyance of about ten acres of tide and submerged lands between the Franklin and AJ Docks. The Franklin Dock is a fixed pier and Watt said the owner would like to put in a floating berth in front of the pier.
The acquisition of the lands would also allow the extension of the sea walk from the Franklin Dock to the AJ Dock, according to Watt.
The Assembly will listen to an update from staff on the Coronavirus. Watt said they're trying to get the word out to the public that they have emergency and contingency plans in place to deal with any epidemic or pandemic.
Bartlett Regional Hospital CEO Chuck Bill told us on another Action Line program recently that his facility is prepared for the coronavirus should crop up here.
The regular meeting of the Assembly convenes at 7 p.m. at City Hall.