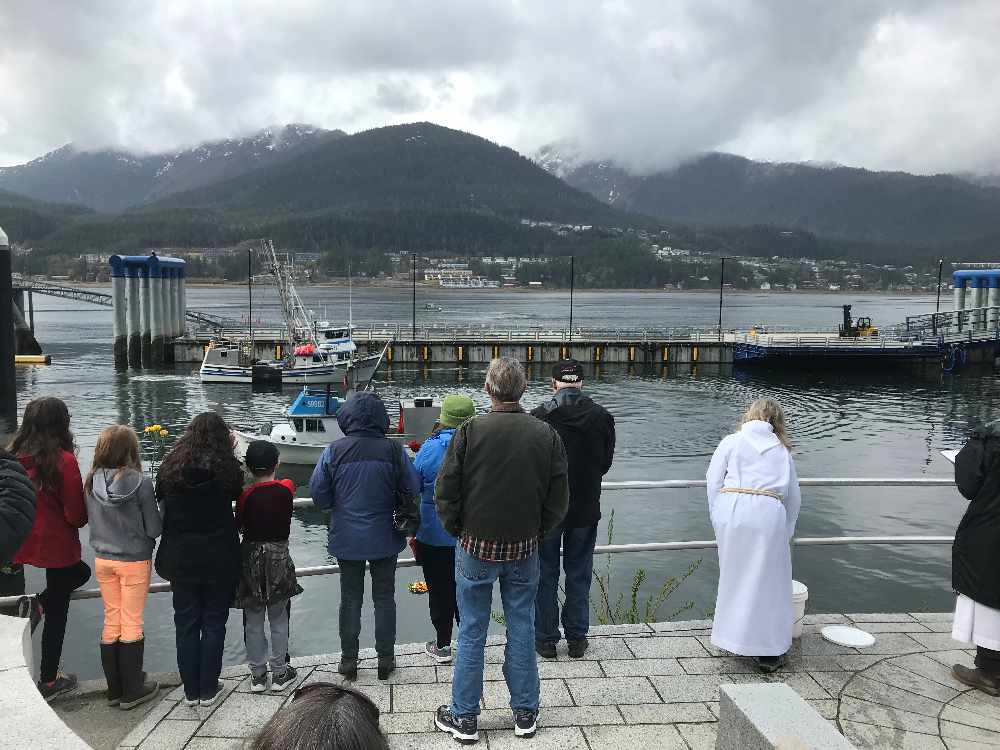 Juneau, Alaska (KINY) - The 29th Annual Blessing of the Fleet was held at the Alaska Commercial Fishermen's Memorial in downtown Juneau Saturday morning.
There will be 235 names on the memorial when the nine new names are engraved in July. They include Michael K. Walker, Ross V. Soboleff, Larry D. Painter, Lester J. Cole, William "Shorty" Larsen, John "Jack" Pasquan, Robert C. Savikko, Joseph Benjamin Hyde and Bob Becker.
An emotional Juneau Mayor Beth Weldon delivered the keynote address. She said the matter was "too close to home" for her. "I come from this world," she said. She grew up in a commercial fishing family fishing in Glacier Bay before it was closed to fishing. "Unfortunately, I know most of these people on this wall and I fished alongside most of these boats."
The mayor said commercial fishing is a great industry for the town, but it comes at a price and added that most of the people whose names are on the wall would pay that price since commercial fishing is a way of life.