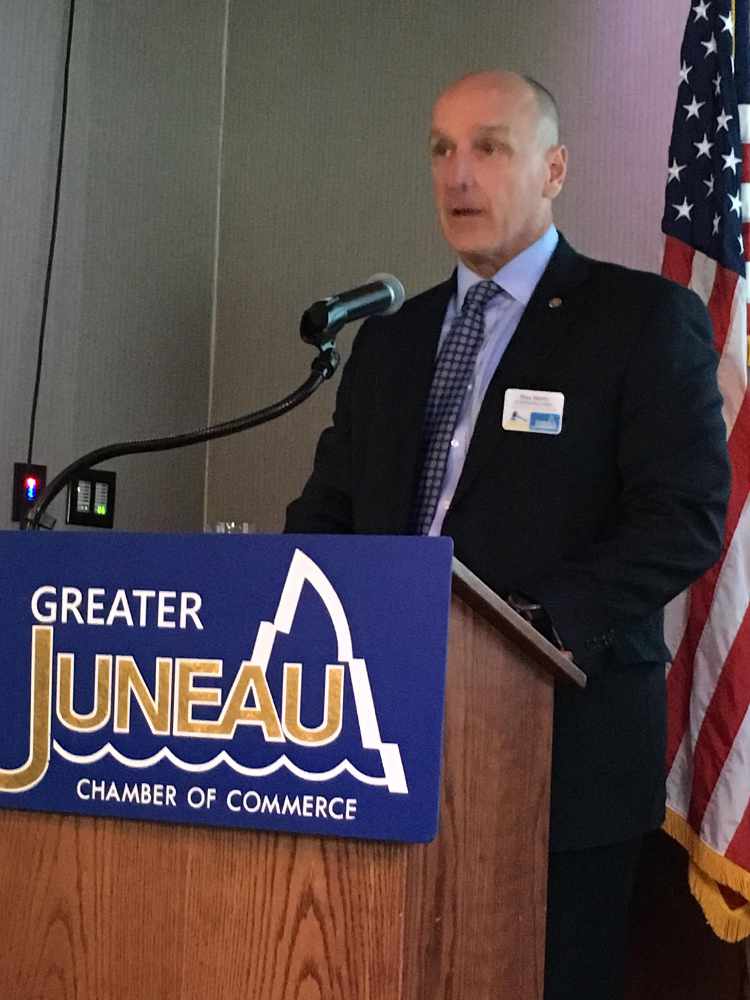 Max Mertz.
Juneau, Alaska (KINY) - Mayor Beth Weldon appointed Max Mertz to serve as Co-Chairman of the Economic Stabilization Task Force earlier this week.
Mertz said the group has a big job ahead of them, "It seems like we are making the mountain bigger by cutting businesses off from their revenue source, their customer base."
Mertz said the situation will get worse the longer businesses are forced to be shut down.
Mertz said many businesses operate on a very thin margin and don't have the resources to withstand a long term shutdown. He added that a lot of individuals don't have a lot of savings in the bank to withstand this for a long period.
The first meeting is scheduled for Thursday at 3 pm. The first agenda will include a report from CBJ Finance Director Jeff Rogers on the CBJ financial position.
That should help the group determine how much help the CBJ can be for small businesses and residents.
The group will also consider proposals for rental assistance. A $200,000 plan was referred by the assembly to its Committee of the Whole.
The Assembly asked the group to make recommendations on rental assistance.
The Committee of the Whole is scheduled to discuss the issue on April 13 at 6 pm.

An interview with Max Mertz, Co-Chair of the Mayor's Economic Stabilization Task Force.