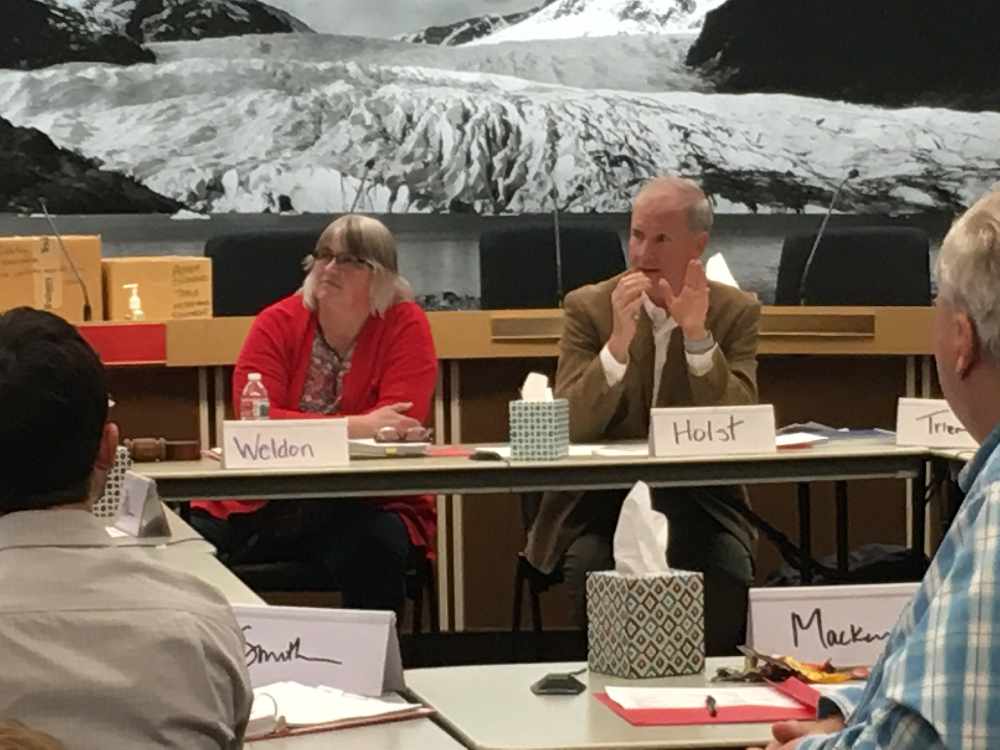 Juneau, Alaska (KINY) - The Assembly's Visitor Industry Task Force is poised to finalize its recommendations.
The draft document was issued Wednesday for discussion by the panel during a meeting Thursday.
Mayor Beth Weldon believes the task force has come up with some really good solid recommendations and feels it did a pretty good job addressing most of the community's concerns.
One recommendation the mayor likes calls for establishing a centralized tourism management function within the local government. "Tourism is such a big part of this community that many of us are surprised that we don't have someone to do that. The big job with that would be just to coordinate all the city functions around tourism and also be the liaison to the tourism industry. I think that could be a position or even two to do that."
Another recommendation the mayor specifically mentioned is to have the city support the Tourism Best Management Practices program much more than it has. The draft suggests that Tourism Best Management practices be augmented and supported by CBJ regulation.
Another draft recommendation says the city and borough should adopt ordinances and regulations to establish consistent management of commercial tour use on all lands, including parks, docks and harbors, rights-of-way, and other lands owned by the local government.