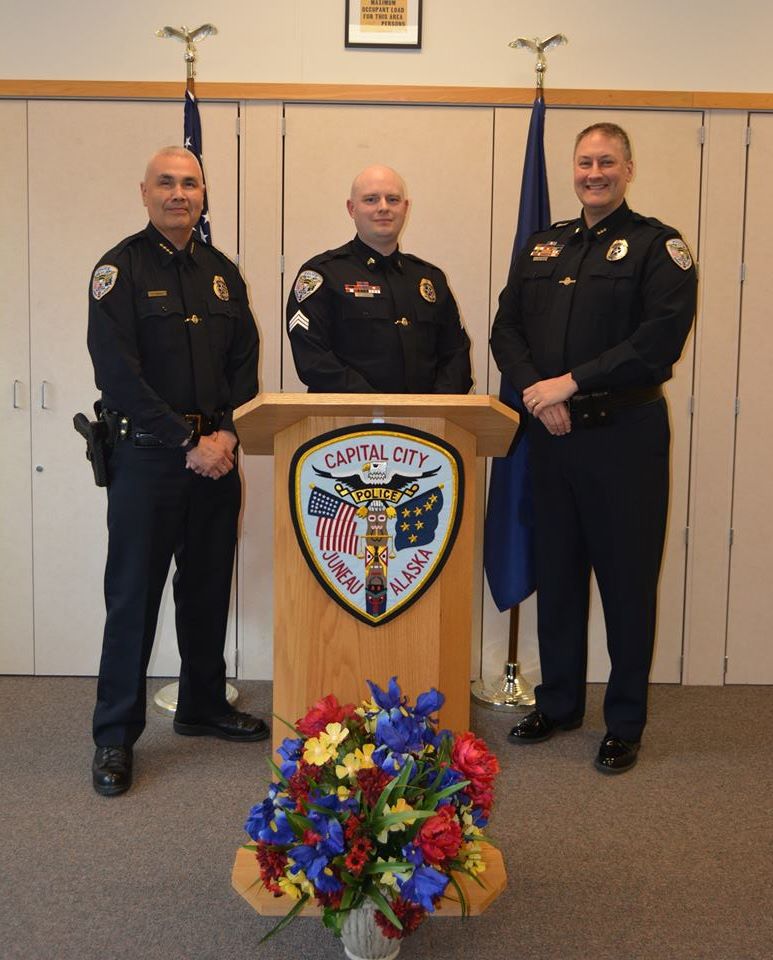 (L-R) Chief Ed Mercer, Sgt. Matt Dubois and Deputy Chief Dave Campbell
Juneau, Alaska (KINY) - Matt Dubois always wanted to be a police officer and made an immediate impact by saving a life during his first year on the job.
Friends, family, and co-workers came out Monday to honor Dubois as he was promoted to the rank of Sergeant.
Dubois joined the force in 2007 and received the Lifesaving Medal for his effort to perform CPR on a man. He was recognized as JPD Officer of the year in 2012. He has also received the Medal of Valor during his career.
Dubois also served in the Alaska Army National Guard from 2000-2006 and served in Operation Noble Eagle and Operation Iraqi Freedom.
Dubois is also a field training officer and a member of the JPD swat team.
Since 2015 Dubois has been a member of the Criminal Investigations Unit at JPS. He also is a member of the Alaska Internet Crimes Against Children task force and a member of the FBI Task Force Against Internet crime against kids.