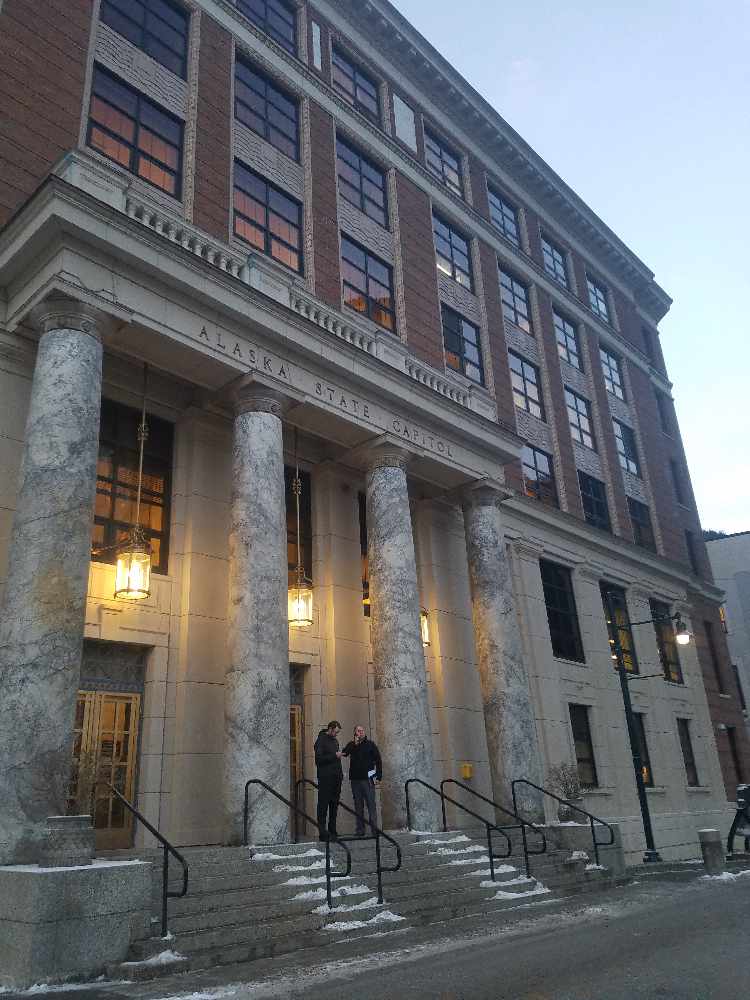 Juneau, Alaska (KINY) - During the Legislative council meeting Monday, members voted against making masking optional in a 3 to 10 vote.
As part of the COVID Mitigation Policies, lawmakers and staff must be tested for COVID-19 every four days.
Members of the public do not have to test.
Kodiak Senator Gary Stevens says its just not the right time yet to make masking optional.
"Just seems to me this is the wrong time when you see what's happening in the nation, and at a later date this may be appropriate as things progress," he said. "We may have not reached the high point here so it seems like just absolutely the wrong time to do this. Let's consider it later if necessary."
Sitka Senator Bert Stedman agreed with Senator Stevens, and cited the recent rise in COVID activity.
"My concern is the current status sweeping the country and even here in Juneau, and Anchorage and I would have to agree with Senator Stevens. I'm a little reluctant to be changing the policy at this time. We certainly will be in the building working for the next 121 days or maybe a couple of days short of that, and we can convene the committee at any time to change the structure when and if the risk of the legislature in the public and our employees is diminished from today."
The council had also voted to extend the contract with Beacon Occupational Health and Safety Services for them to conduct COVID-19 testing through June.