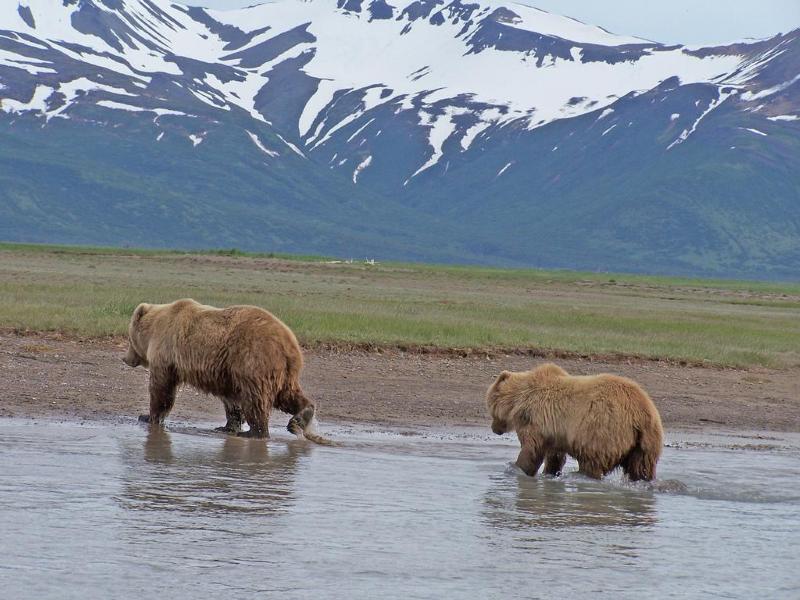 Juneau, Alaska (KINY) - Alaska State Troopers have released additional information on the bear attack Saturday near Chilkoot Lake, about ten miles northwest of Haines.
The dispatch says the group of three hikers unknowingly happened upon a den containing a brown bear and an unknown number of cubs.
The people told troopers the sow exited the den in a defensive manner and attacked one of them. They say the bear then ended the attack and left the area.
The party was in steep terrain at about the 1,600-foot level so a Coast Guard helicopter was called in to effect the rescue. The dispatch says the victim remains in stable condition in Anchorage.
Fish and Game Department biologists and Alaska Wildlife Troopers are investigating.