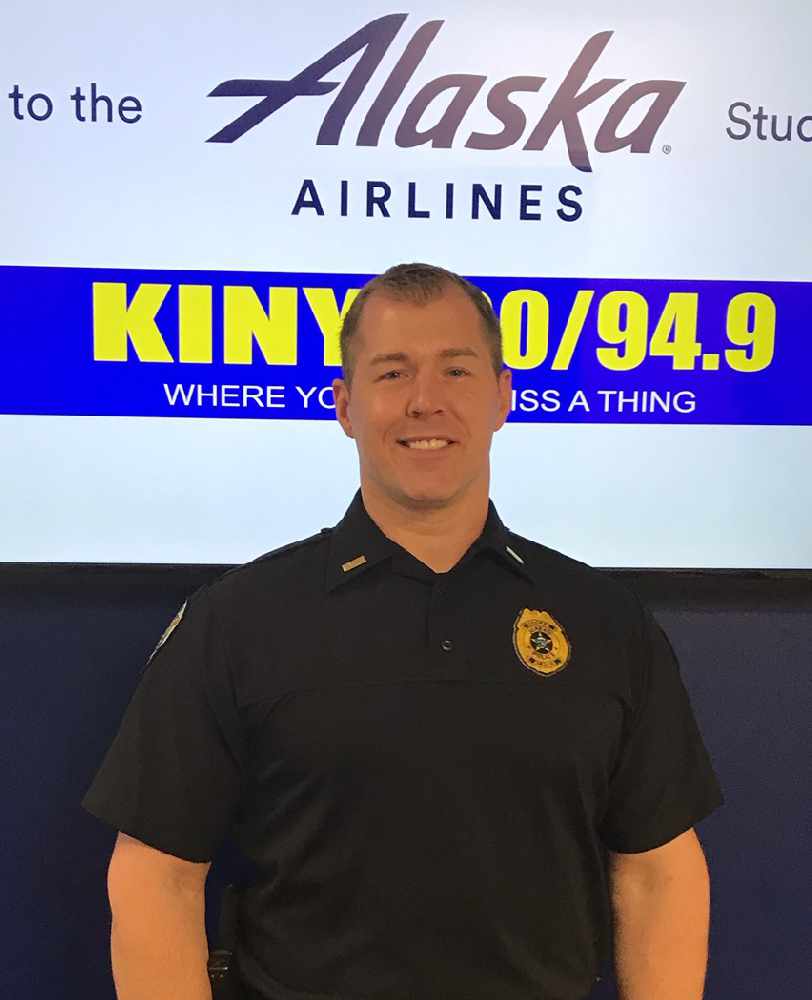 JPD Lt. Krag Campbell.
Juneau, Alaska (KINY) - Juneau Police plan a campaign aimed at keeping citizens from being victims of property crime.
Lieutenant Krag Campbell unveiled on Action Line that the department plans a month-long Facebook initiative during October called "Hashtag 9 p.m."
The lieutenant says the campaign has been done by other police departments across the country.
Campbell says citizens will be provided a daily reminder at 9 p.m. to lock their doors and vehicles, to bring valuables in from their vehicles, and to turn on exterior lights, security cameras, and alarm systems.
An increase in the number of property crimes over the years has greatly contributed to Juneau's rising crime rate.