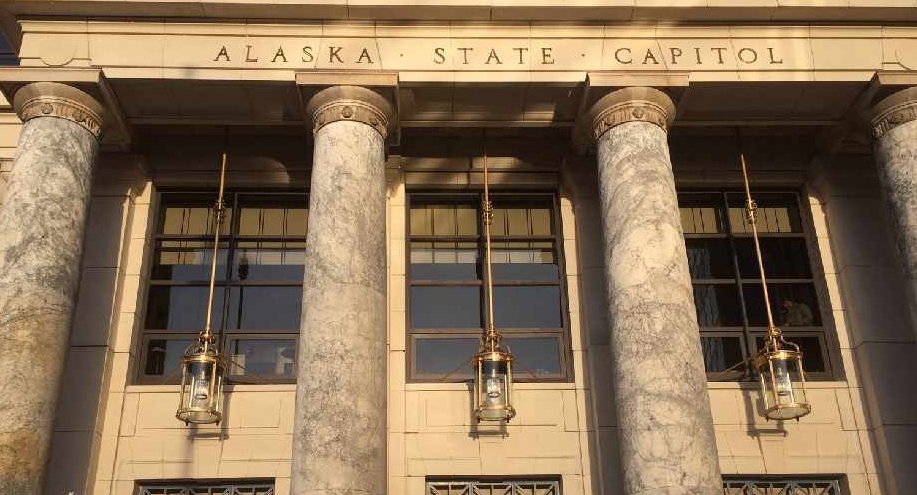 The Alaska State Capitol in Juneau.
Juneau, Alaska (KINY) - There is a disconnect between where some members of the Alaska House and Senate will be when the Second Special Session begins on Monday, July 8.
Governor Mike Dunleavy and elements of the Senate Majority and House Republicans, have been at odds on where the bodies would meet. The governor is insisting that he has the constitutional authority to call the time and place for the session, while on the opposing side some legislators, such as Juneau Sen. Jesse Kiehl, believe the governor can only call the date and time, but not the location.
What is for sure is that Sen. Kiehl, a member of the Senate Minority, and House Majority members Rep. Sara Hannan of Juneau, Rep. Gary Knopp of Kenai and Rep. Jonathan Kreiss-Tompkins of Sitka, have all told News of the North that they intend to be in Juneau when the special session begins.
"I will be in the Capitol Building here in Juneau, in the capital of the State of Alaska where every Alaskan can watch what we do on Gavel to Gavel, with the legislative TV online, and can call in by teleconference to access their legislators and testify in front of committee meetings, and not just the folks who can get to the meeting," Kiehl said.
Representative Knopp spoke to why he will be in Juneau, rather than Wasilla.
"I'll be Juneau," Knopp said. "It's something I weighed heavily, and I would not have minded going to Wasilla to gavel in and then come back to Juneau. However, what is at odds here is a statute that says the governor can call the time and place, and the Alaska Constitution, which says the session shall be in Juneau barring war, natural disaster or otherwise. In this case, I think I want to err on the side of the constitution."
Rep. David Eastman, of Wasilla, a member of the House Republicans, along with a litany of other minority members, have previously told News of the North that they intend to be in Wasilla on Monday.
The governor called the Second Special Session on the matter of the Permanent Fund Dividend. Some members of the Legislature also want to see the capital budget addressed. The joint body would have to call itself into its own session to add any other questions to the call, and that would take a combined 40 votes out of the the 60 members.
Additionally, the Legislature will need to find 45 votes out of the joint body if they want to override the governor's recent vetoes in the budget. The governor cut more than $440 million from the budget late last week.