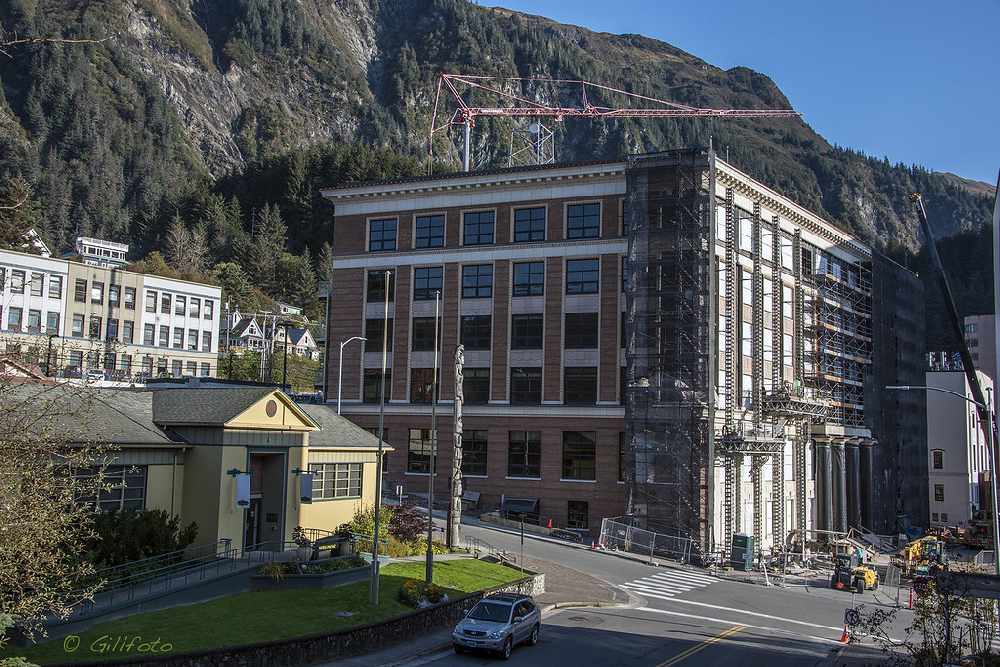 Alaska State Capital
Juneau, Alaska (KINY) - A measure calling for partially moving legislative sessions to Anchorage scheduled for a hearing Thursday by the Senate State Affairs Committee was canceled and rescheduled for Tuesday of next week.
Juneau Senator Jesse Kiehl told us that the cancellation was spurred by the committee's backlog of bills and illness among committee staff.
SB 152 is sponsored by the committee chair, Wasilla Senator Mike Shower. It calls for the Legislature to meet in Juneau during the first session of the Legislature and in Anchorage during the second session. It also calls for special sessions to be held in locations other than Juneau.
Senator Kiehl figures the bill will move out of State Affairs since the sponsor is the chair. It also has a referral to the Finance Committee.