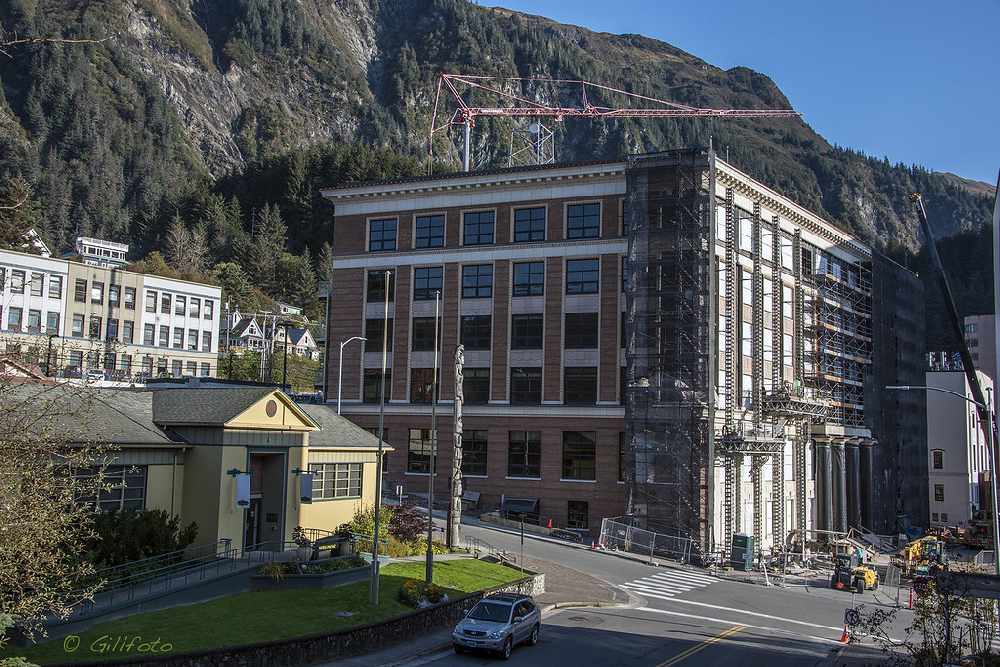 Alaska State Capital
Juneau, Alaska (KINY) - Two committees in the State House moved out significant legislation Tuesday.
House Special Concurrent Resolution 2, aimed at disapproving the Governor's Executive Order 121 that would split the Department of Health and Social Services into two departments, passed out of the House Health and Social Services Committee.
The Governor's executive order calls for a separate Department of Health and Department of Family and Community Services.
The measure was moved out of the committee on a 5 to 2 vote. It now goes to House Rules to be scheduled for floor action.
The Alaska Constitution requires the Legislature to disapprove an executive order within 60 days of a regular session. That would be by March 18. If not, the order becomes effective at a date designated by the Governor
The House Transportation Committee passed out a bill that calls for the creation of a vessel replacement fund for the Alaska Marine Highway.
The vote was 4 to 3 to move out of committee. Big Lake Representative Kevin McCabe expressed his concern that such a dedicated fund would violate the state constitution.
It now goes to House Finance.