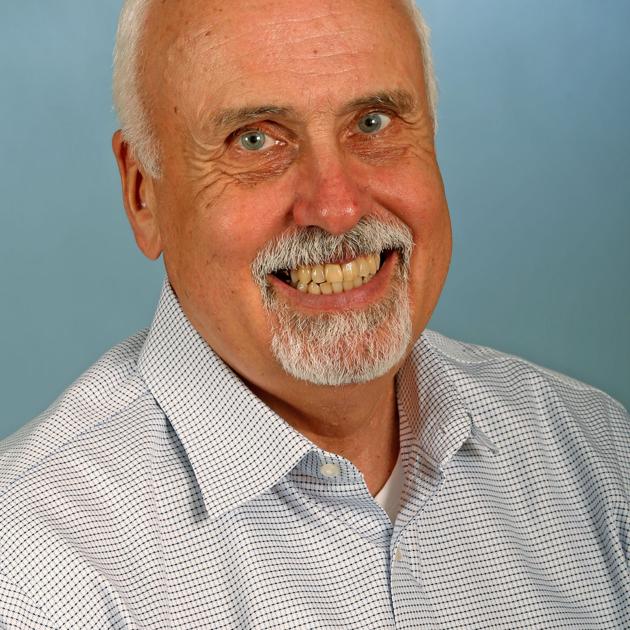 Barton LeBon
Juneau, Alaska (KINY) - Barton LeBon and Democrat Kathryn Dodge entered the race tied with 2,661 votes each.
A recount in the Fairbanks House District 1 race has tentatively gone to Republican Barton LeBon by a single vote -- after a nearly six-hour machine and hand recount in Juneau.
LeBon and Democrat Kathryn Dodge entered the race tied at 2,661 votes each. After the machine count, the tie remained with each side holding onto 2,662 votes apiece.
After nearly a dozen challenges to ballots by attorneys for LeBon, he prevailed -- at least for now -- in the race, with 2,663 votes to Dodge's 2,662.
With the margin at one vote, however, and a possible legal challenge from Dodge's team, LeBon said he is not ready to declare a total victory just yet.
Josie Bahnke, the director of the Department of Elections said a spoiled ballot in the recount was not counted.
According to Bahnke, a voter wanted to cast a special-needs ballot for her spouse, who was waiting outside the polling location. She reportedly told officials she had made a mistake and wanted a new ballot after filling it out for her husband.
Instead of being destroyed as a spoiled ballot it wound up being placed in the ballot box.
"Members of the State Review Board reviewing ballots from House District 1 identified a ballot included with questioned ballots in a grey secrecy sleeve without a questioned envelope," Bahnke said. "The division then investigated the ballot's origin and determined that the ballot was a spoiled ballot. Voters may spoil their ballot if they have made an error on their ballot and request a new one instead. The original ballot is then destroyed. Per state law, spoiled ballots are not included during the ballot counting process, therefore it was not counted."
Bahnke also said that a ballot that had been initially not counted was added later in the day -- and that the process is not quite over yet.
"As standard procedure, the division also reviews rejected ballots. During the review, election officials identified a ballot that had been initially rejected based on the voter's registration," Bahnke said. "The voter in question was a felon who had been off of probation since 2017. Per state law, felons no longer in probation status can have their voting rights reinstated. Following the division's research of the voter's eligibility, it was determined that their ballot should count, which was marked for LeBon. Each candidate has up to five days to file a legal challenge to the recount results in court. Should either candidate file, the courts will then review the ballots to determine the prevailing candidate"
If Dodge had prevailed, there would have been a 20-20 split in the body's membership. If LeBon's lead holds, the House will have a 21-19 Republican majority.