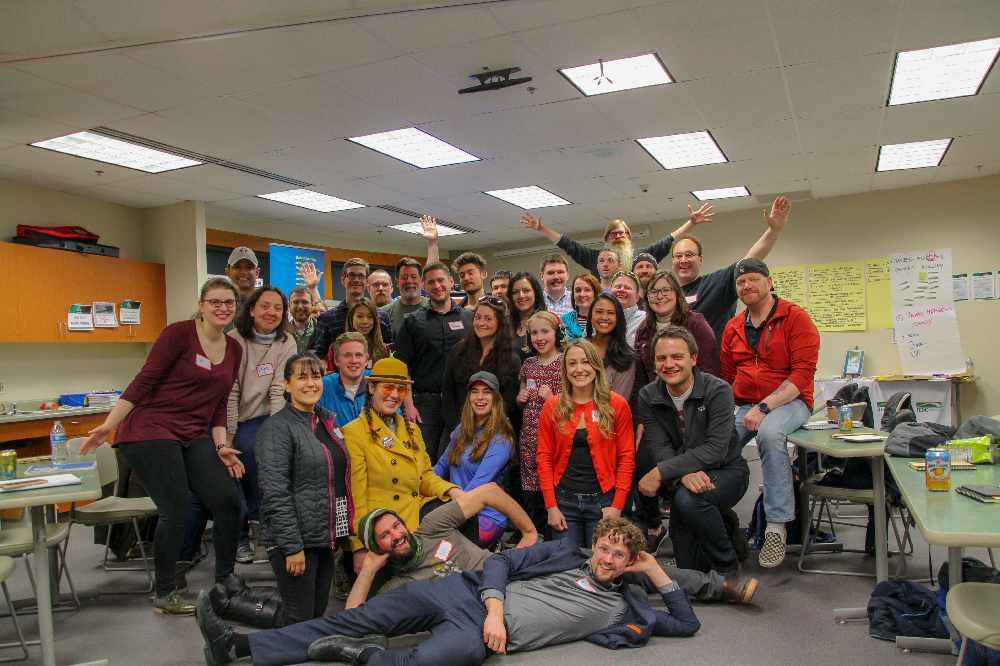 The 2017 Juneau Startup Weekend group.
Juneau, AK (KINY) - People in Juneau will soon have an opportunity to see what it takes to create a startup business during the Juneau Techstars Startup Weekend in mid-November.
The event will occur over a 54-hour period on November 16th-18th at the Juneau Coworking Space in the Senate Building. The weekend is designed for entrepreneurs to test out their ideas and take the first steps towards launching a business. The weekend will first start with a pitch roundup where ideas must be delivered in 60 seconds or less. Teams are then formed around the most popular ideas. The rest of the weekend will be spent talking with potential customers, doing market research, creating product prototypes, and preparing for the final presentation.
That Sunday, teams will present to a panel of judges who will award various prizes. Tickets are available online with early bird and tiered pricing.
Techstars is a global ecosystem that seeks to empower entrepreneurs to bring new tech to market wherever they choose to live. The organization puts together dozens of mentorship-driven accelerator programs and thousands of community programs worldwide.
UPDATE - 10-15-18
The location of the Startup Weekend has been changed to the Juneau Coworking Space, which can be learned about here.