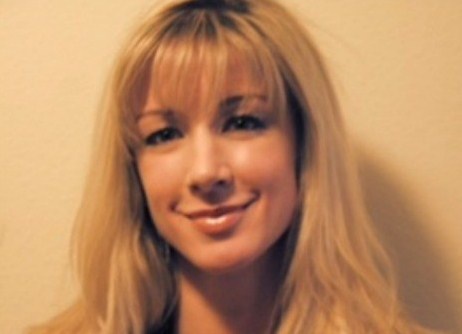 DPS Commissioner-deignee Amanda Price.
Juneau, Alaska (KINY) - Gov. Mike Dunleavy's pick to lead the state Department of Public Safety is set to face lawmakers for one last time before her nomination is voted on by a joint session of the Legislature on Wednesday.
Members of the House State Affairs Committee want to ask additional questions of Amanda Price after last week hearing differing accounts of her work ethic from former supervisors. Consideration of her nomination is on Tuesday's committee agenda.
Price was an adviser to former Gov. Bill Walker. Scott Kendall, who was chief of staff to Walker near the end of Price's tenure, told lawmakers he gave Price the choice to resign or be fired. He said she suffered from chronic absenteeism and that it had become almost a joke among staff. He also said allegations of plagiarism by Price were relayed to him.
In a joint letter to the committee, Jim Whitaker, who preceded Kendall as chief of staff, and Marcia Davis, a former Walker deputy chief of staff, said during their time Price was not "disciplined or counseled for absenteeism, or plagiarism as none of these acts occurred."
The letter misspells Whitaker's name, including the signature line. Whitaker said Davis wrote the first draft, and he didn't catch the spelling error. "My concern was content correctness," he told The Associated Press by email.
Whitaker, in a separate email he said he provided a committee co-chair, said nothing in the letter is based on "second-hand information, rumor or innuendo."
Price has denied plagiarizing anything and said, "there was no concern ever articulated to me about work performance."
She previously told the committee she didn't leave the Walker administration of her own volition, saying she answered that way "because it was clear that it wasn't working." She said she and Walker weren't in lockstep on public safety policy, which caused a rub.
Kendall said he didn't know what Price's positions on policy were. The letter from Whitaker and Davis said Price spoke with Whitaker about concerns with law enforcement objections to an effort to overhaul the state's criminal justice system.
Price has not worked in law enforcement but her resume states she worked as an advocate for victims of sexual violence before joining Walker's administration, where it says she worked for two years. She later worked for a period on Dunleavy's campaign.
Earlier this year, Senate President Cathy Giessel said she traveled to Kotzebue with Price before the session started and saw Price interact with law enforcement officers who were "very enthusiastic about her."
Giessel said Friday the recent confirmation hearings have caused her to take another look at the information on Price.
"You always have to weigh out, when someone is talking about another individual, whether they're presenting hearsay or whether they're actually presenting solid facts, whether it's a personality conflict ... or whether it's actually character issues," she said. "So that's what we all have to weigh out."
Price is among the Dunleavy appointees whose position is subject to legislative confirmation.
A Cabinet-level post has not been voted down by the Legislature since 2009 when lawmakers rejected then-Gov. Sarah Palin's choice of Wayne Anthony Ross for attorney general.