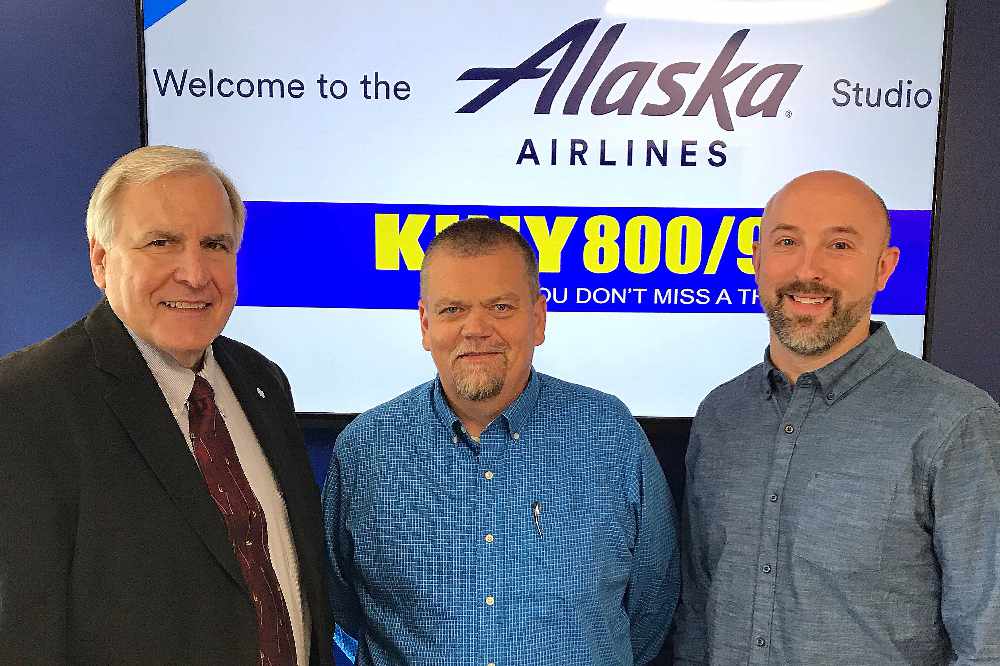 Juneau, Alaska (KINY) - Juneau Chamber of Commerce officials commented on the latest legislative and assembly activity while guests on Action Line Tuesday.
Chamber President Mike Satre thinks there's still an opportunity for both the House and Senate to show some leadership to find a compromise. He said would prefer a return to the budget that was approved by both houses. "There are some fairly austere cuts in that budget, but we feel we can live with that." He called it a good, responsible fiscal path.
Chamber officials are concerned about the possibility of losing federal funding if a capital budget is not in place in time for the deadline at the end of the month.
Also of concern is the lack of funding for the school debt reimbursement program and the impact it will have on the local budget. Executive Director Craig Dahl said they plan to confer with local officials. A meeting with new CBJ Finance Director Jeff Rogers to speak about the chamber's role in helping the local government structure revisions to the local budget that may be needed in response to the final state budget document.
There was also reaction to the series of ordinances introduced at this week's Assembly meeting aimed at funding renovations to Centennial Hall and construction of a new arts and culture center. Dahl said it's important not to overlook the opportunities to invest in something that will benefit Juneau in the long run, but at the same time, the city needs to make sure the local economy is harmed with heavy increases in taxes.
In addition to possible increases to the property tax, there is concern about the proposed to hike the hotel-motel tax by two percent to help fund Centennial Hall renovations. They are worried that it would discourage visitors from coming here. Chamber President Mike Satre said they will confer with Travel Juneau on that matter.
Meanwhile, the chamber officials were glad to see the Governor's amended special session call that moved deliberations back to the Capital City. Dahl said the Governor's call to convene in Wasilla was a major waste of time and money.