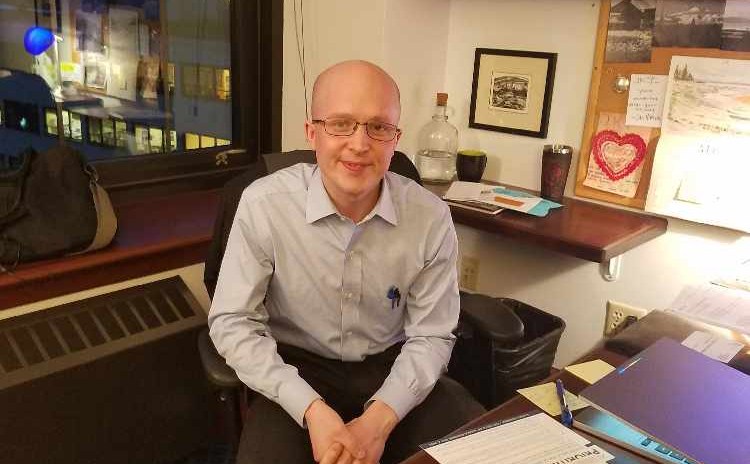 Rep. Jonathan Kreiss-Tomkins
Juneau, Alaska (KINY) - More absentee ballots continue to be counted across the state.
Sitka Rep. Jonathan Kreiss-Tomkins has overtaken Kenny Skaflestad in the House District 35 race 5,410 to 3,682.
Andi Story still holds a 2,335 vote lead over challenger Ed King as absentee ballots continued to be counted across the state Wednesday.
House Minority Leader Lance Pruitt leads Democrat Liz Snyder by a mere 56 votes Wednesday.
Other competitive house races included a battle in House District 25 between Democrat Calvin Schrage and Republican Mel Gillis. Schrage holds a 52 to 48 percent advantage.
Democrat Lyn Franks and Republican David Nelson are in a close race. Nelson leads 51 to 48 percent.
Ballot Measure 2 remained undetermined with about a 10,000-vote margin currently opposed to the measure.
This is a developing story.