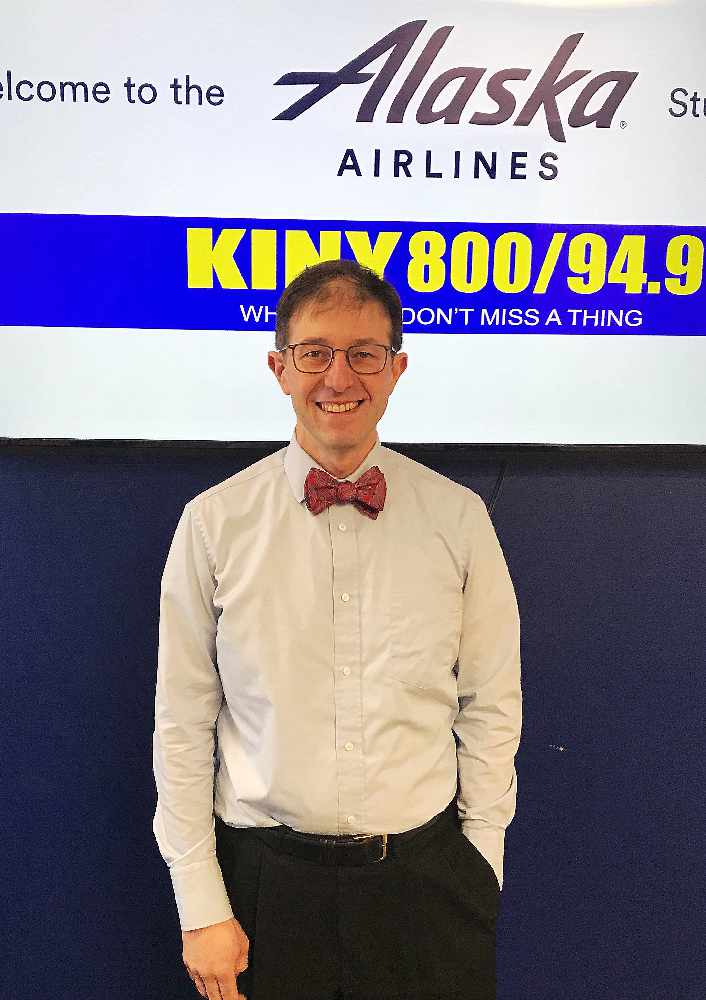 Juneau Senator Jesse Kiehl
Juneau, Alaska (KINY) - The fourth special session ends at midnight Tuesday.
Juneau Senator Jesse Kiehl said at the onset that the session was doomed. "Since the third special session ended what we saw was the dividend people say 'just do the big dividend' and anti-tax people say 'Don't care about that, but don't you put a tax in place' and so on an so forth. So without a game changer, the fourth special session had no juice and in fact that's what we saw."
Senator Kiehl talked to Governor Dunleavy about the need for a game changer or changers as proposed by the Legislature's Fiscal Policy Working Group on which he served. "Before the fourth special session started I was on the phone with the Governor and I said Governor, if you introduce a revenue bill, that is a game changer."
So what, if anything got done?. Kiehl said while a guest on Action Line that a House committee conducted hearings on a number of different fiscal plans and packages and a number have have been put forward by various lawmakers. But he said that's about all that occurred. "The good news is that because it was so obviously doomed, we spent much less on this special session than we usually do."