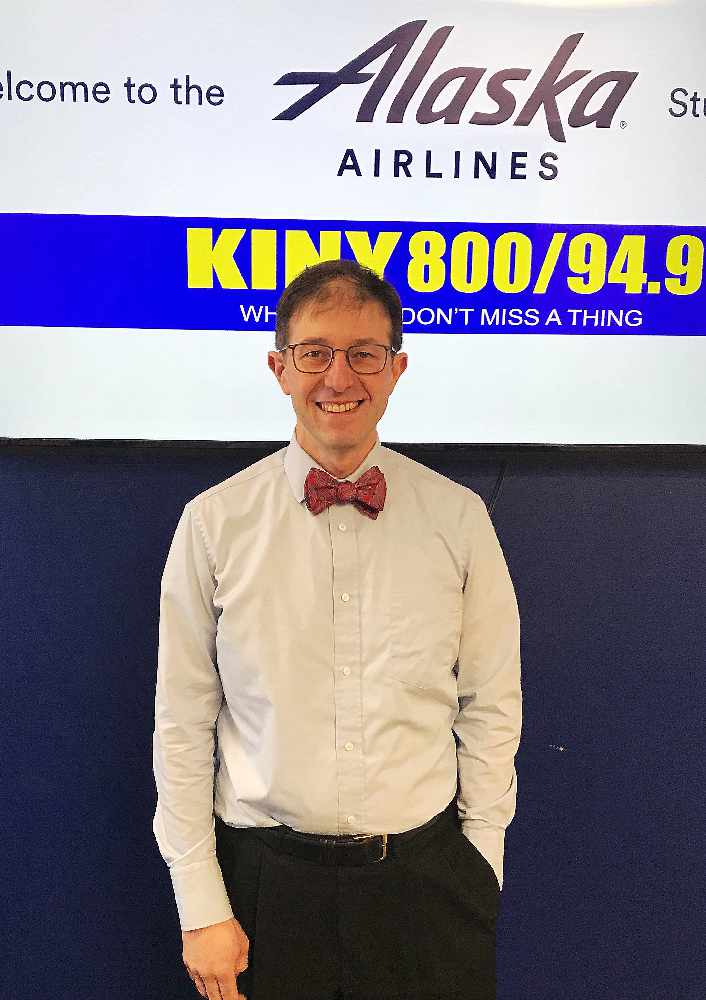 Juneau, Alaska (KINY) - Juneau Senator Jesse Kiehl touched on a wide range of issues while a guest on Action Line including the COVID scare in the Legislature, his cruise ship resolution, and concerns about the Governor's chief of staff going to work for an oil company.
The senator is trying to stay safe along with others amid a number of COVID-19 cases in the Capitol Building.
He said the little cluster of cases they have there has been a disruption. "It's really disrupted the House's work and I've got a committee chair on a committee I serve who is quarantining now. He's a close contact. It makes things tougher. We've got a limited time to do Alaskans's work here, but we're still getting it done." Kiehl's referring to Resources Committee Chair Josh Revak.
Kiehl is hoping the current situation serves as a wake-up and people become more careful and become vaccinated they will get through the session safely and responsibly and out on time in 121 days.
We asked what happens if it gets out of hand. "If the cluster turns into an outbreak we absolutely will need to protect people's health and lives."
In that case, Kiehl says the Legislature would either need to take an extended recess or invoke rules adopted by the Senate that would allow committees to move bills without all members being physically in attendance. The rules would even allow limited video participation during floor sessions.
"I'm very nervous about that," he says. "It's not a good way to legislate. It's not a good way for lawmakers to break down the regional barriers and the sort of factions that we can split into. In an emergency, it would do the job." Kiehl points out that the House hasn't taken up those rules yet. It takes a two-thirds majority to change the rules, so the House would need to net a pretty broad agreement on that matter he said.
======
The Senator said the resolution he sponsored aimed at resolving Alaska's endangered cruise ship season is moving fairly rapidly through the process. It moved out of the Transportation Committee last month after a single hearing. It's scheduled for Labor and Commerce Committee deliberation twice this week after which it's ready to head to the floor.
Kiehl's resolution calls on the federal government to help out Alaska and other states back east where large cruise ships might need to stop in Canada.
=====
On another matter, Senator Kiehl has some questions about the departure of Dunleavy Chief of Staff Ben Stevens to take a position with ConocoPhillips.
"I have some concerns about somebody working at a high level in the executive branch doing resource policy, tax policy and those things as the Governor's chief of staff, and then immediately going to do government relations for a company with interests in state lands and resources."
When asked if it's legal, Kiehl said they are looking at that. "I think there are some serious questions marks there. It raises big red flags for me," he said.