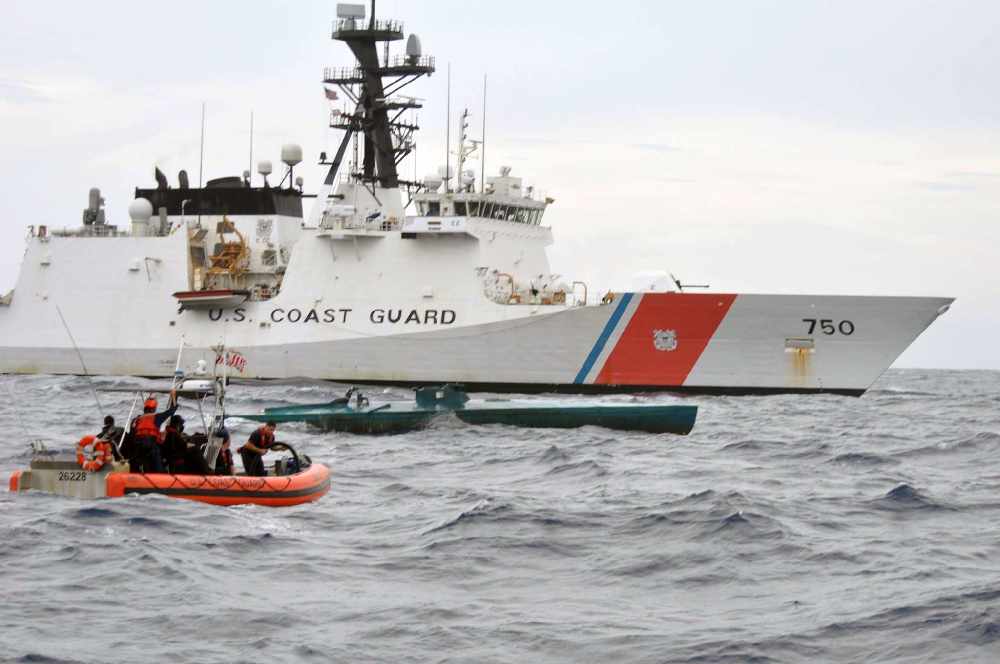 Ketchikan, Alaska (KINY) - Search and Rescue attempts continue from the mid-air collision of two float planes near Ketchikan.
U.S. Coast Guard Chief Petty Officer John Paul Rios said two people remain missing, 10 have been rescued, and four are confirmed dead in the crash.
Rios said conditions for searchers have deteriorated today due to rain and overcast skies. Meanwhile, five of the injured have been transported to Seattle hospitals for treatment.
The Ketchikan Volunteer Rescue Squad, South Tongass Volunteer Fire Department, Temsco, the Coast Guard, and Alaska State Troopers are among the agencies involved in the ongoing search.
A team of NTSB investigators is expected in Ketchikan later today to begin an investigation into the cause of the crash.
The two missing people were passengers on a Mountain Air Beaver floatplane that crashed in the Mahoney Creek area of George Inlet.
The fourth victim was located late Monday evening. All the passengers aboard the Taquan Air Otter floatplane have been accounted for according to Incident Commander Jerry Kiffer.
Dive operations continue at the site of the Mountain Air wreckage. The debris field was described as 1,000-feet by 2,600-feet.
Ketchikan Gateway Borough Mayor David Landis called this a devastating incident, "Our community is heartbroken over this tragedy and its devastating impact on so many families. There has been a tremendous outpouring of compassion and support from everywhere in the community, and we offer sincere gratitude to all those who are responding to the crashes."

Ketchikan City Mayor Bob Sivertsen thanked the responders and also expressed his condolences, "We extend our heartfelt appreciation to the first responders and good Samaritans during this tragic event. Our thoughts and prayers go out those who have lost loved ones. We are mourning with you," Sivertsen said.

Ten patients were transported to PeaceHealth Medical Center with injuries ranging from broken bones and lacerations to life-threatening injuries.
The names of the passengers are not being released at this time. Once all of the individuals have been accounted for, Alaska State Troopers will release the names of the deceased after the next of kin has been notified. The Borough is not releasing details regarding the circumstances of the crash.
The North Tongass Volunteer Fire Department assisted in the care and transport of patients. Allen Marine Tours assisted with the transport of a number of patients.

George Inlet Lodge also played a pivotal role in the rescue effort, serving as the base of operations for search and rescue.