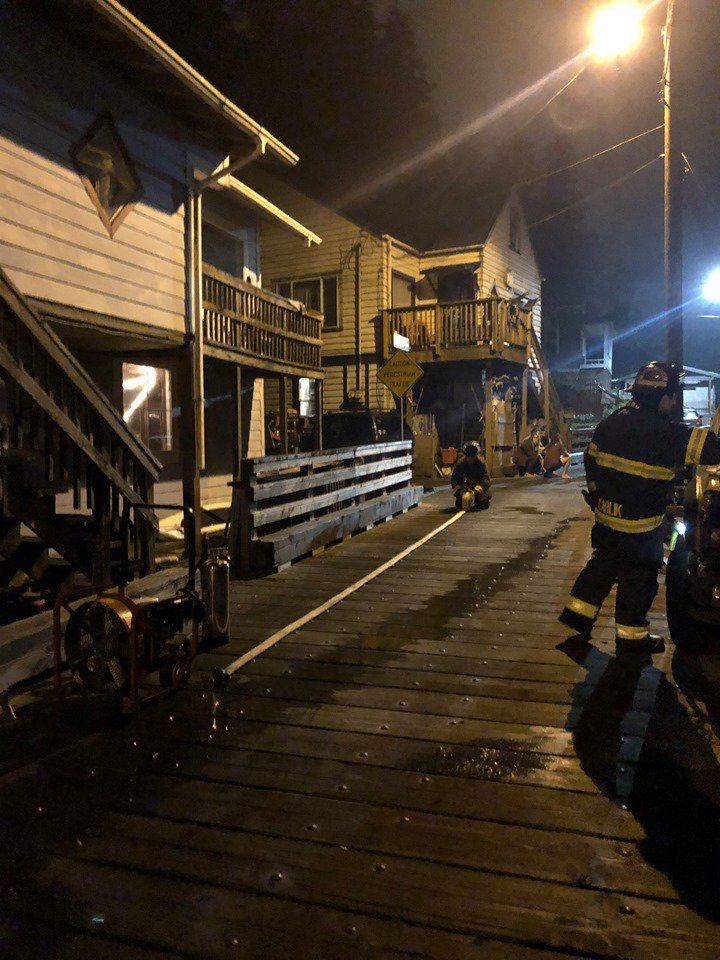 Photo credit to Ketchikan Fire Department.
Ketchikan, Alaska (KINY) - The fire was reported in the 800 block of Harding Street.
Ketchikan Fire Department, North Tongas Volunteers and South Tongass Volunteers all responded to the blaze shortly after 12:30 am.
Firemen said they observed heavy smoke coming from the first floor as they arrived.
Firemen said Ketchikan Police officers were spraying water from the doorway onto a dryer at that location.
Firemen were able to quickly put out the flames and ventilated the property.
Firemen reported no injuries to personnel or citizens.
Fire Department officials remind the public to clean out your lent trap and dryer hose on a regular basis.