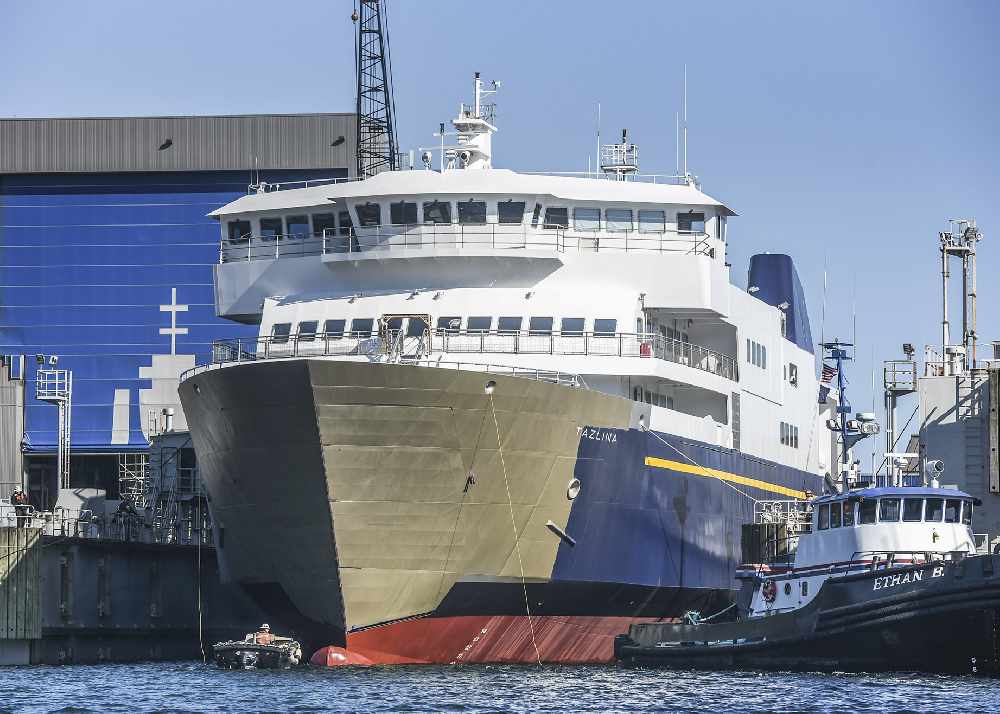 Ketchikan, AK (KINY) - A big day for Ketchikan, the first Alaskan built and developed state ferry was put on the water for some test runs.
The Tazlina was built in Ketchikan and will hopefully be christened sometime this July. Sierra Callis who is the Workforce Development Supervisor for the Vigor Ketchikan Shipyard, spoke to us about this momentous occasion.
"This the first line of Alaska class ferries. It is a two part system, we've got the Tazlina and the Hubbard. They will be servicing Haines and Skagway. They are the first Alaska State ferries to actually be built in the state by Alaskan, so that is a feat in and of itself being that we have some logistical issues living in this Great Northern land."
"It has been a fun project with lots of great hard-working Alaskans involved and we're really proud to watch the Tazlina go into the water today."
The Tazlina will be able to service 300 passengers and 58 standard vehicles. Both the Tazlina and the Hubbard are equipped with some newer technology to improve efficiency. Callis didn't go into the details of the engines or anything, but did say that there was new tech being utilized throughout.
Callis said that getting Tazlina in the water is a big moment for everyone involved and the community at large.
"Actually as we speak I am looking out my office window and the Tazlina is about one foot away from getting the keel wet for the first time. It's a pretty exciting and proud moment for us in the yard."
"It's really been an all-hands-on-deck experience and we have all become really close knit. There's a real sense of pride to be able to build something in Ketchikan that will be used in the state so frequently by so many Alaskans."
An official public event will hopefully be scheduled sometime this summer.