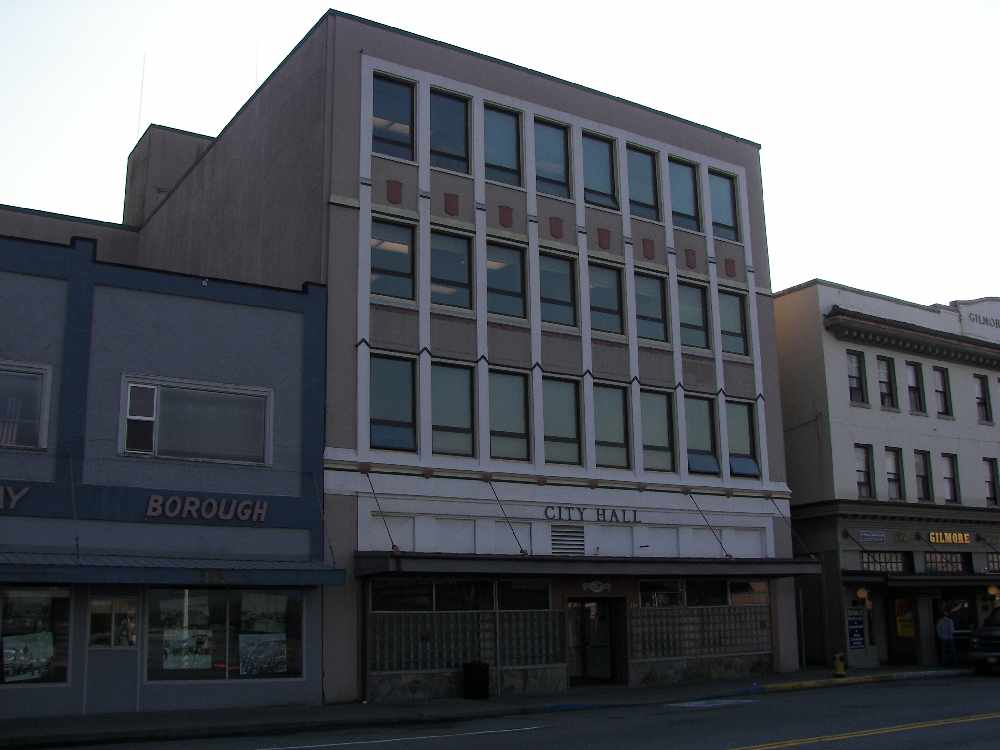 Ketchikan, Alaska (KINY) Ketchikan City Council considered an auction and also getting the help of a realtor as they dispose of Fire Station #1.
The Council voted to surplus the property at a meeting this week.
Council member Julie Isom said she supported a sale of the property at an auction, She suggested the city set the minimum bid at half of the appraised value, or about $150,000. "I really don't think it will go for that, I predict it will sell for over the appraised value, but I'd like to start there because it will create interest."
Isom also has tendered her resignation from the council. The City plans to accept applicants to fill out the remainder of her term.
In other actions, the Council heard criticism of the site selection of the Ketchikan library. They received a report that shows the foundation needs about $100,000 in repairs.
Historic Ketchikan representatives also gave an update on the plan to replace signs in the downtown area. They plan to seek a variety of revenue sources to pay for the replacements.