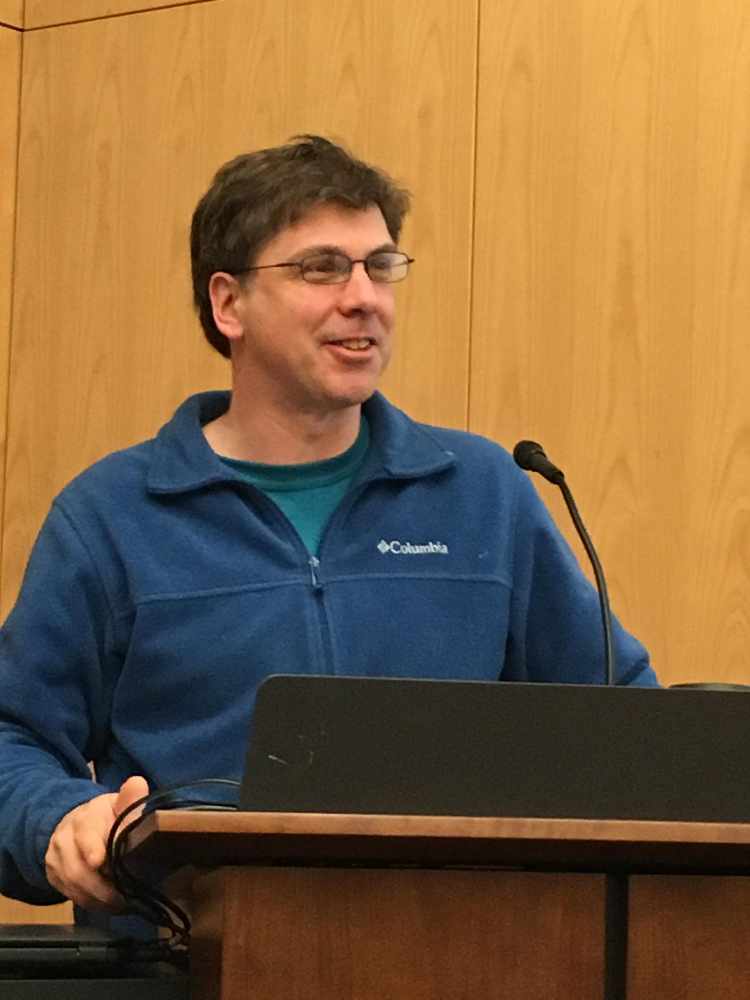 Dr. David Noon, Professor of History at University of Alaska Southeast
Juneau, Alaska (KINY) The Alaska State Library played rare video footage of a speech by U.S. Senator Ted Kennedy delivered to the Alaska Democratic Convention in Sitka on April 7, 1968.
The speech was given just three days after Dr. Martin Luther King Jr. was assassinated in Memphis, Tennessee. Kennedy was standing in for his brother, presidential candidate Robert Kennedy, who chose to stay in Washington to monitor the unrest and rioting going on in the nation.
UAS History professor Dr. David Noon gave a talk after the presentation. He said it was a powerful speech that addressed racial unrest and the riots that occurred after Kings death. "One theme that seemed to unite 1968 with 2018 is a wide spread sense of how divided the country is. There are social problems, gun violence, and racism, that we haven't done a successful enough job in addressing."
Dr. Noon said it was a unique perspective of US History. "I thought it was pretty powerful. One of the things that stands out is the way that Kennedy called attention to the fact that the country had strayed from its ideals and that some concerted efforts needed to be made to bring the country more in alignment with those ideals."
Connie Monroe of Juneau met Senator Kennedy in Washington as she attended lobbied for education issues.
She said her husband was a Museum director in New Orleans and she saw first hand discrimination and segregation.
She said there is still discrimination to overcome in southeast Alaska, "It is something we still need to work on. How do we share equally employment, and housing, and scholarships and everything that we do."
Richard Nixon would win the Alaska electoral votes that year, but segregationist George Wallace surprised by taking 12 percent
of the vote in Alaska.
Senator Kennedy's speech can be found on Alaska's Digital Archives at http://vilda.alaska.edu