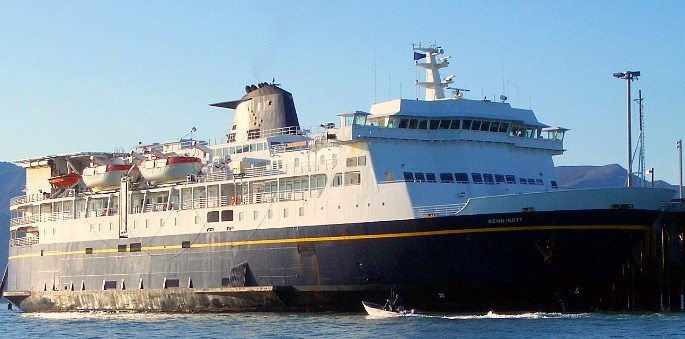 M/V Kennicott
Juneau, Alaska (KINY) - The state ferry Kennicott figures to be at the Ketchikan Shipyard for overhaul longer than originally scheduled.
That's the word from the Alaska Department of Transportation and Public Facilities.
The vessel is scheduled to be at the shipyard beginning Thursday, January 14. It's now expected to be there for 98 days returning to service on April 21. Reasons cited included the extent of work needed, vendor delays, and supply chain issues.
A release from the department explains that the vessel would have gone into overhaul earlier, but extended its sailing schedule through January 13 to cover upper Lynn Canal communities and legislative travel. The extension was necessary to fill in for the Matanuska since work on it at the shipyard was delayed.
The extended overhaul affects sailings, particularly with cancellations in Bellingham, according to the department. The release says reservation specialists are reaching out to affected passengers to assist with alternative arrangements.