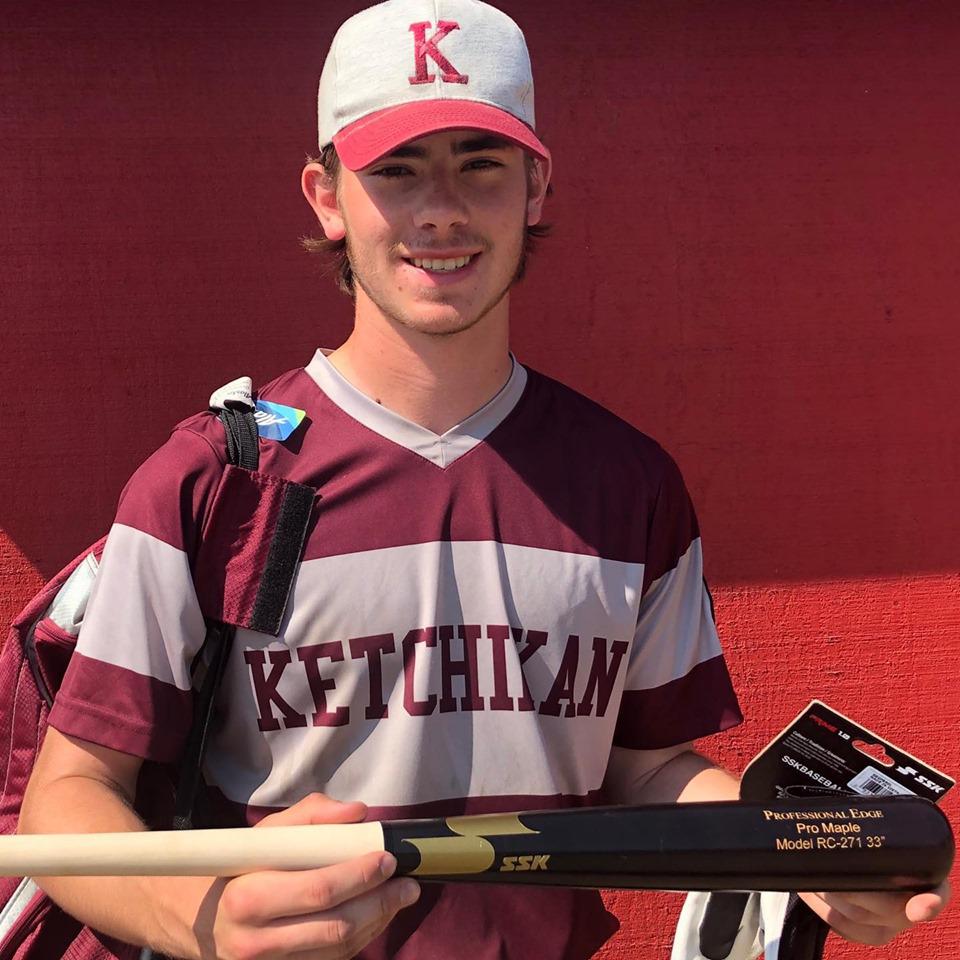 Liam Kiffer of the Kayhi Kings.
Ketchikan, Alaska (KINY) - Congratulations are due to Liam Kiffer for being selected as the Alaska High School Hitter of the Year.
Kiffer was named as the No. 1 slugger in the state by the Alaska Baseball Report
He is a member of the Kayhi Kings baseball team that made it to the state championship game this season.
After beating Sitka 16-6 to advance to the Region V baseball championship game, the Kings moved on to the championships after dispatching Juneau Douglas in two games.
The Kings then bested Colony and West Anchorage to advance to the championship, though the Kings would take second place to champions Wasilla.