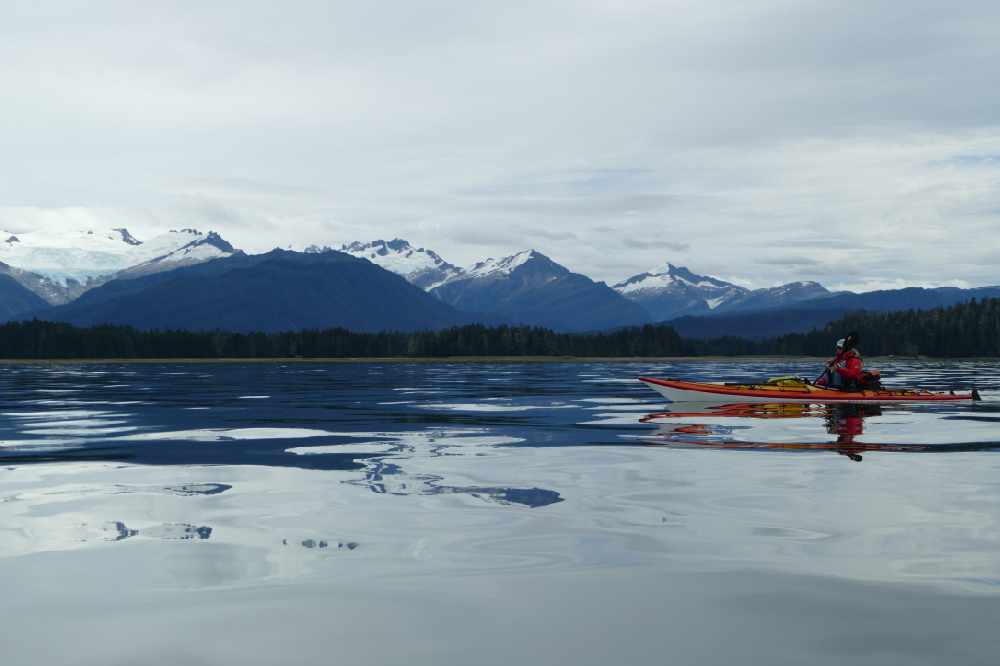 Courtesy photo
Petersburg, Alaska (KINY) Two kayakers spent the past four months travelling from British Columbia to Glacier Bay National Park.
The trip is designed to bring attention to environmental issues like water quality and the impacts of increased marine traffic in the inside passage.
Another goal is to raise awareness of the threats to local wildlife, ecosystems, and communities, and ultimately, to help reduce or prevent those threats from doing harm.
They plan to release a film about the trip and the people they met next year.
Leonie Mahlke is a biologist who has worked with the Alaska Whale Foundation and Cetacea Lab in the Great Bear Rainforest during the past few years. Rebecca Grim is a yoga teacher and avid hiker who designed her own tiny house.
"We wanted to go on an adventure but we also wanted to combine that with a greater cause, " Mahlke said
I think spending so much time on the water and the beauty of the inside passage from BC to Alaska is something we won't ever forget," Grim added.
The friends met in 2015 and quickly bonded. They have been involved in coastal cleanups and ways to dispose of marine garbage. They also have created a ban the bag campaign for plastics and participated in rallies to support Alaska natives legal challenges to pipelines.
Another goal was to hear from the people and the animals impacted by the changing climate.
They said the people, whose lives depend on the coast, become immediate witnesses of the irreversible change and destruction. Coastal communities, wildlife and ecosystems experience this devastation first-hand.
"We learned it was not a great year for fishermen. We wonder why that is. We also wonder about whales and the impacts of all the boat traffic on the inside passage," Mahlke added.
They listened and connected with diverse voices of the coast, which include stewards of the land, indigenous peoples, wildlife, researchers, photographers, naturalists, adventurers, fishermen, activists, and scientists.
They also raised awareness of environmental injustices affecting wildlife, ecosystems, and communities along the coast.
Grim said while they came close to humpback and killer whales it was not a dangerous voyage,
Mahlke said they did see some bears close by but none came into camp, "Two bears were wandering around the same river, but they did their thing and we did ours. There were no dangerous situations on the water or on land. We felt safe out there.
More information about the voyage can be obtained at paddlingnorth.com
Audio from Rebecca Grim