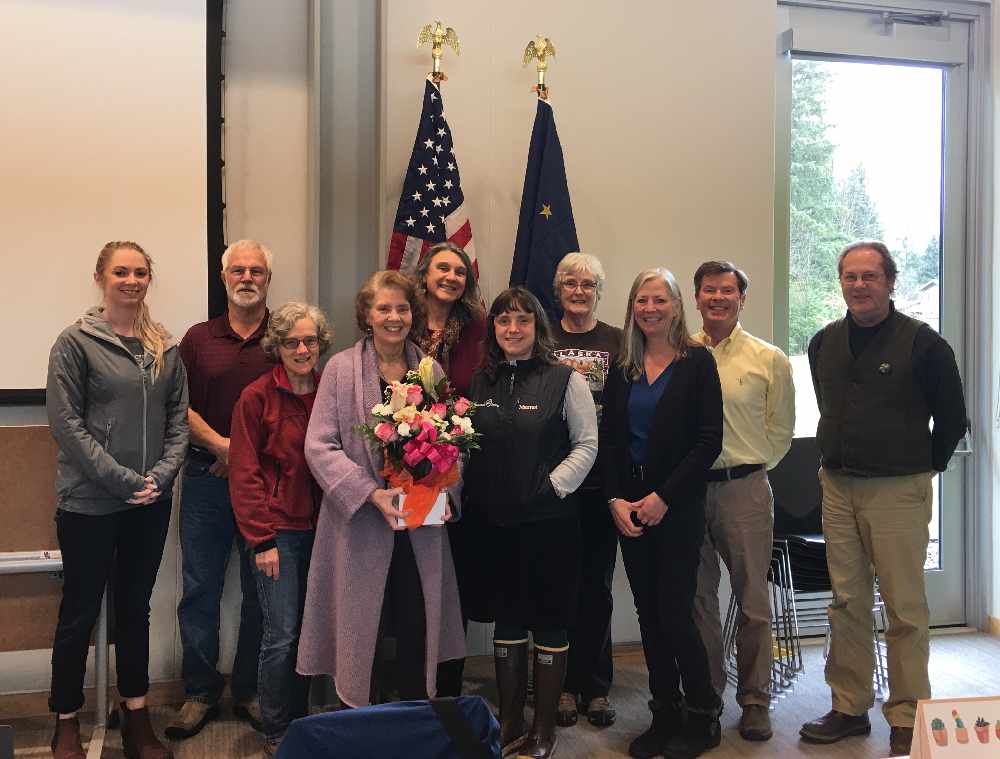 The Litter Free, Inc. Board of Directors.
Anchorage, Alaska (KINY) - On the heels of a successful community wide cleanup on April 20, John Logan, the Youth Litter Patrol program coordinator for Juneau Litter Free, Inc., accepted an award from Alaskans for Litter Prevention and Recycling for the 2018 Outstanding Litter Patrol in Anchorage on May 2.
Litter Free offers opportunities for youth non-profit groups to fundraise for their programs by offering "cash for trash." Donations to Litter Free, Inc. directly support youth groups who choose to sweat for their money by cleaning up public areas in the community.
Juneau has a long tradition of fighting trash. In 1916, Mayor B. D. Stewart announced that "a cleanup campaign should be inaugurated and that the papers and citizens in general should cooperate in the matter of urging the cleaning up of the entire city."
In 1985, Litter Free, Inc. was incorporated as a non-profit organization to formalize that challenge and has been the driving force to fight litter ever since. The 2019 clean-up on April 20 yielded over 22,500 lbs. of trash and recyclables, freely accepted by major sponsor Waste Management.
At its recent meeting on May 8, the Litter Free Board of Directors said farewell to long-time supporter Kathleen Gamble. Gamble, retired from Alaska Marine Lines/Lynden Transport, was responsible for managing the Youth Litter Patrol program for many years.
In addition, Gamble served on the board as President and Vice President. Logan has taken the reigns and offers his business office, Logan General Tax Practice, as the headquarters of the litter patrol program.
Groups interested in conducting clean-ups can call 789-3894 for more information.