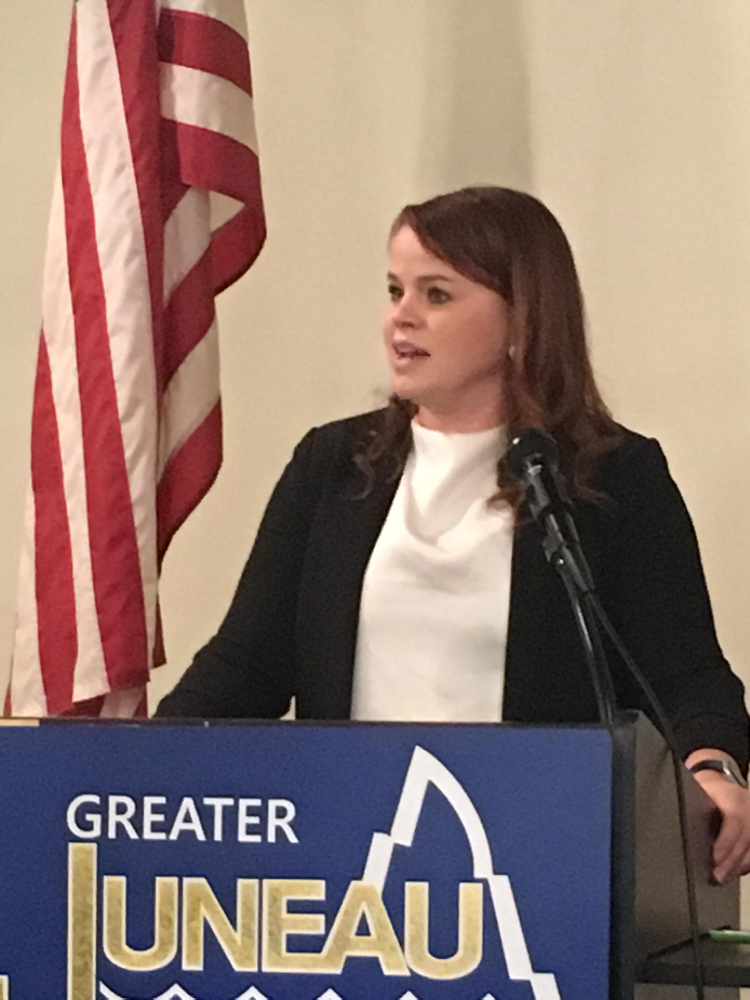 Juneau DA Angie Kemp
Juneau, Alaska (KINY) - Juneau District Attorney Angie Kemp has been named director of the State Department of Law's Criminal Division.
That announcement came from Alaska Attorney General Treg Taylor in a release issued by the department late Tuesday afternoon.
Kemp has been district attorney in Juneau since 2017. She takes over for Jack McKenna as Criminal Division Director. McKenna, of Anchorage, was recently appointed by Governor Mike Dunleavy as a judge in the Anchorage Superior Court.
Kemp is a third-generation Alaskan who attended Juneau-Douglas High School, earned a bachelor's degree in criminal justice from Arizona State University, and studied law at Seattle University. While she was a law student, she was an intern in the Juneau DA's office and she went to work for that office as an assistant DA in 2008.
Kemp was named district attorney at age 35, becoming one of the youngest DAs ever appointed by the department.
Kemp will be based in Juneau and will take over for McKenna on Jan. 24.