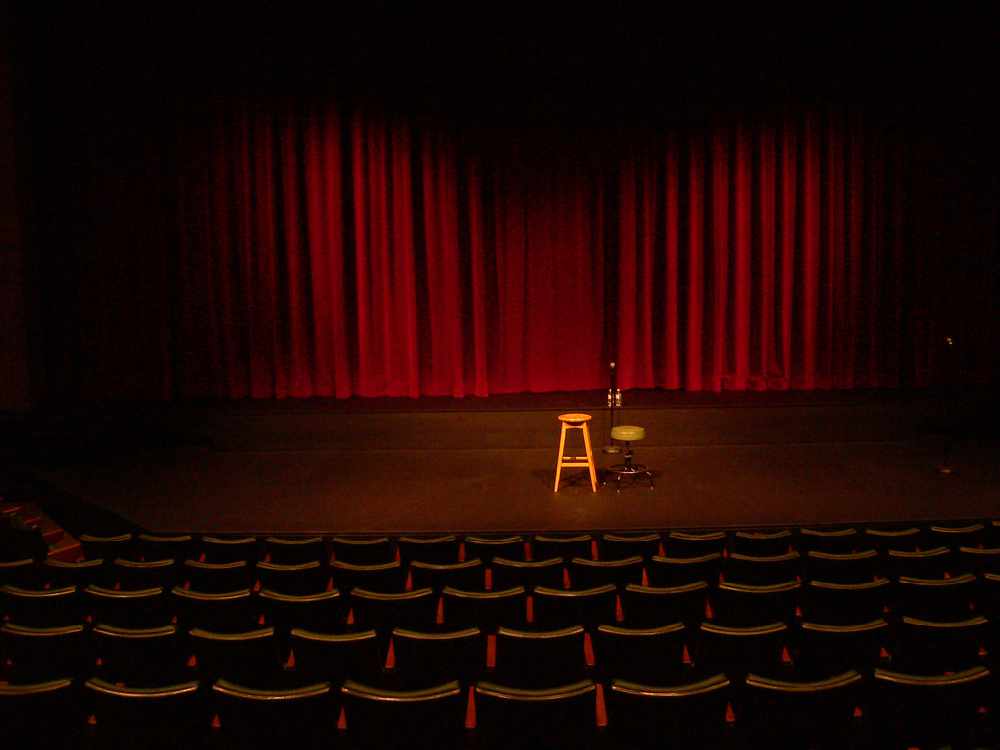 Juneau, AK (KINY) - The stage is set for Juneau's Got Talent, a display of local acts looking to wow a panel of judges that represent Juneau's art scene and community leadership.
Fourteen acts made the preliminary cut for the third annual Juneau's Got Talent, which is hosted by the Juneau Dance Theater. Contestants submitted their performances either by video or through a live performance back in the beginning of February.
The winner of the event will get a cash prize and then move on to perform at the Spring Showcase at the end of April. Juneau's Got Talent will be held in the Juneau Arts and Culture Center on Saturday, April 7th with the show starting at 7:00pm.
Contestants for Juneau's Got Talent 2018 are:
Aulelei Girls, contemporary Samoan dancers
Baila Ouellette, tap dancer
DAKthe, punk rap artist
Daughters of the New Moon, belly dancers
Genevieve Wiley, vocalist
Heather Mitchell, vocalist
John & Guy Unzicker, gypsy jazz
Justice Cortese, rap artist
Keelyn & Kaden, contemporary dance duo
Kekoa Winn, stand-up comic
Lydia Rail, vocalist
Serau Tuiqalau, vocalist
Serena Crupi, acro-jazz dancer
Ward Miller, slam poet
The 2018 Juneau's Got Talent guest judges are:
William Todd Hunt, musician, conductor, Artistic Director of Orpheus Project
Jesse Kiehl, actor, City and Borough of Juneau Assembly Member
Representative Sam Kito, III, Alaska State House of Representatives
Jocelyn Miles, vocalist, winner of Juneau's Got Talent 2016
Mark Miller, Superintendent, Juneau School District
Michaela Moore, Director/Teacher, JDHS Theatre Department
Noatak Post, violinist, winner of Juneau's Got Talent 2017
James Sullivan, actor, Theater Administration, Perseverance Theatre
Audience favorites, Ericka Lee and Salissa Thole, will emcee the event, which is co-directed by Hali Duran and Allison Holtkamp. A no-host bar, concessions, and a balloon-pop raffle with a chance to win a dog sled tour and glacier trek for two, and other prizes from local merchants, round out the evening's festivities.
Tickets are $25 in advance and $30 at the door. Tickets can be purchased online, at the JACC or Hearthside Books. Advance purchased tickets include two free votes for attendees to put toward their favorite act. Additional votes can be purchased by attendees, throughout the evening, for $1 each. All proceeds from Juneau's Got Talent will support JDT programs and outreach efforts in the community. Only patrons 21+, with a valid ID, will be served alcohol at this event.
More information can be found on the JDT website.