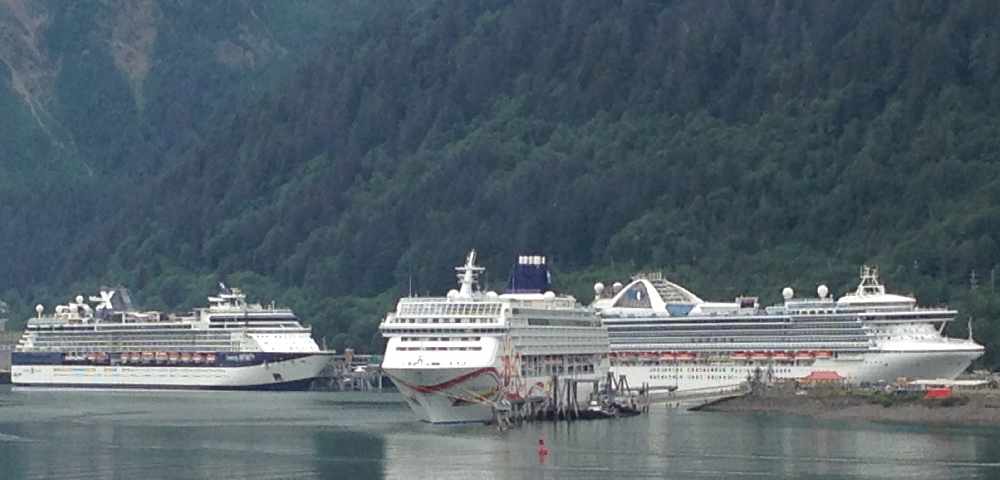 File photo of cruise ships in Juneau
Juneau, Alaska (KINY) - The first large cruise ship Juneau has seen since 2019 is set to arrive Friday, July 23.
Royal Caribbean's Serenade of the Seas is scheduled to dock in downtown Juneau at 7 a.m.
Liz Perry, president and CEO of Travel Juneau, said to expect a smaller amount of ships this year.
"Generally, what we're going to expect are six to seven larger cruise ships in per week between now and probably the first part of October, and alongside these will be the smaller ships that we're used to seeing as well," she said, in an interview with News of the North. "This is right around maybe 12% of what we would have seen in 2018 or 2019."
This number still provides a boost for local businesses, said Perry. Many operators lost 90 to 95% of their revenue in 2020.
"So anything that gives them that cash boost to see them through the winter, to bring staff back on, and to hold them over until the 2022 season is very welcome," she said.