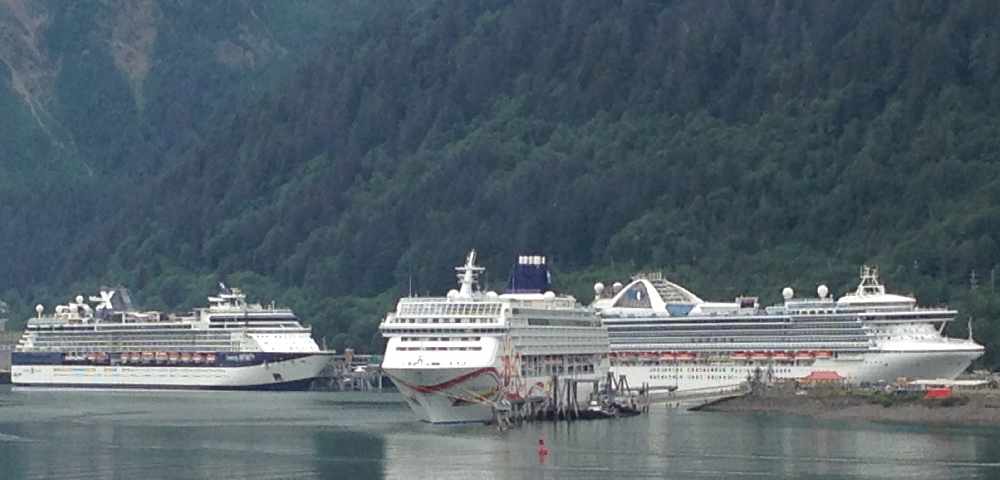 Juneau, Alaska (KINY) - The Norwegian Cruise Line's ship Encore was the last large cruise ship Juneau will see for the year. Following the passage of the Alaska Tourism Restoration act, the bill that allowed foreign-flagged cruise ships to skip going to Canadian ports on their way to Alaska, Southeast was able to see ships for a limited tour season.
Tourism Best Management Director, Kirby Day, says Juneau saw 123,013 visitors.
"It was about 8% of what we had expected for 2021 So there's still a lot of businesses out there, tourism businesses, hospitality businesses, bars and restaurants, general retail businesses that are hurting, and we, we need to remember that. This didn't fix really anything. This was a stopgap," said Day.
He was asked what are the projections for next year.
"Right now they're projecting about 1.5 million cruise passengers next year, that's from the larger ships and from the US-flagged ships, I don't know the numbers probably in the 10 to 12,000 range. So all in all, if we, you know, get over this COVID hump, and I think we're learning what was very evident this summer was with 123,000 Total cruise passengers they were very, very few cases of COVID on any of these ships this summer, there was an outbreak, early, early in the summer on one of the US-flagged ships. But after that, there was very few cases," said Day.
Tourism Best Management Director, Kirby Day made his remarks while a guest on the KINY morning show.