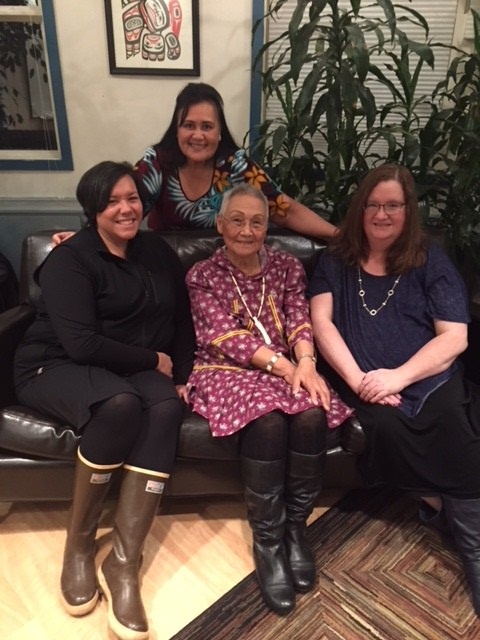 Juneau, AK-(KINY) The Executive Director of the AWARE shelter in Juneau has announced the winners of the coveted "Women of Distinction" honor for 2018.
The women named are considered to be those who protect and defend the women and children of the community. Some of the criteria for the award are that the person has demonstrated commitment, has integrity, dedication, and motivation, has shared skills and knowledge, is a role model, and supports diversity. The 2018 honorees are June Degnan, Kolene James, Kueni Maake, and Lauree Morton.
All the honorees met at the AWARE shelter Friday night to discuss the upcoming ceremony, scheduled for March 3, 2018. Each woman expressed feeling humbled and overwhelmed by the honor. Degnan says she hopes, in her upcoming presentation in March, to inspire disenfranchised people to pursue an education. Degnen says the other side of the coin is ignorance, so if you need to be educated, pick well.
James works in education, at the University of Alaska Southeast, as well as organizing a hundred person dance group that celebrates native Alaskan culture. She says watching people develop, especially her UAS students, is what inspires her to keep working and giving. James says she gets to watch young people stumble through a beautiful and awkward phase as they become the people they adults. She and her husband, who often does volunteer work with her, help young people navigate challenges and they see that each journey is different.

Tickets for the March 3rd, 2018, event will go on sale in January. The event is the AWARE shelter's only fundraiser. Tickets are $70 per seat.