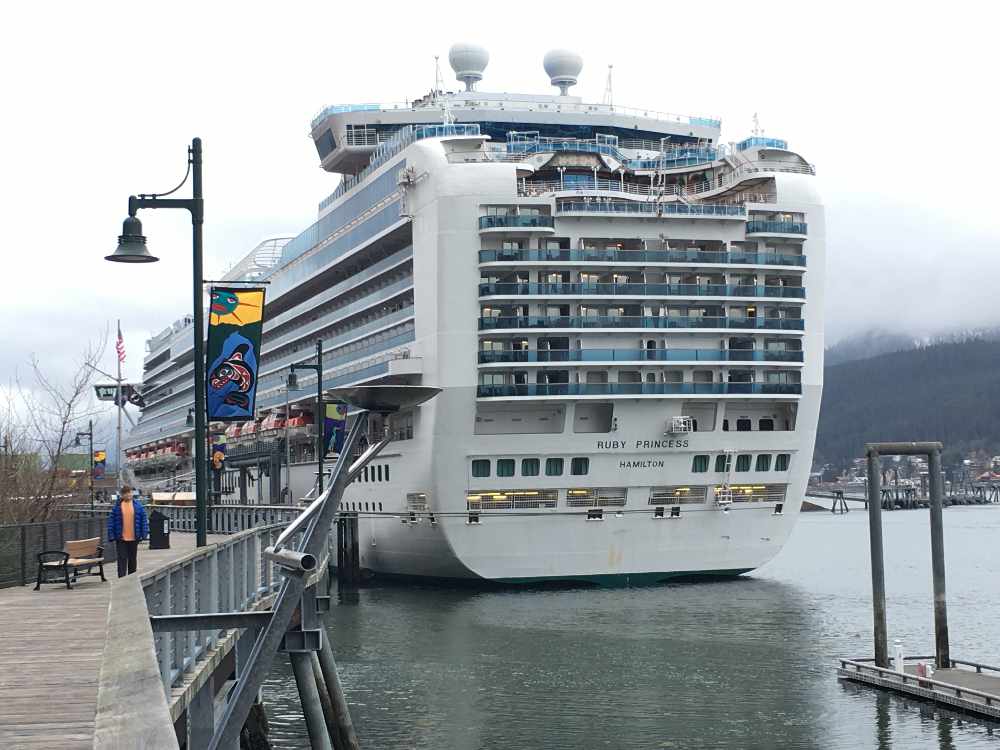 Juneau, AK (KINY) - The first cruise ship of the season, the Ruby Princess, has arrived.
Businesses and city officials gathered at the docks to welcome tourists into Juneau, shaking hands, offering samples, and just generally being kind to those arriving.
We stopped Assembly member Gregory Norton on the docks to get his reaction to the new season.
"We are happy to see Juneau come back to life and welcome all of our visitors, tourists, and guess. They're here to see the fine capital city and we want to give them a nice warm welcoming."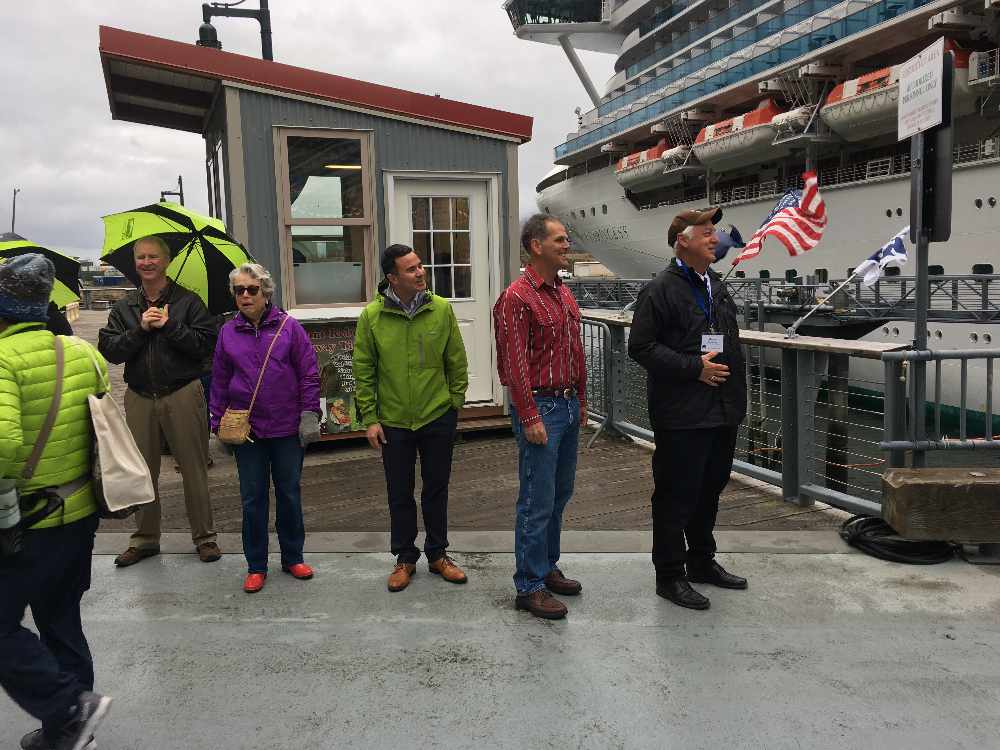 We also chatted with some of the businesses that had booths setup. Matt Kern of Barnacle Foods was there offering samples of various kelp salsas.
"It's an exciting morning, lots of folks streaming off the ships and gearing up for a busy season ahead, so it's kind of cool to have a little ceremony welcoming the season to come."
Also in attendance was the Alaskan Brewing Company, who were all dressed as bears and reminding people that there is a local brewery to consider while they are out dining. Laura Steele who works in marketing seemed excited for the summer months to start.
"We are so excited! This is the most fun time of year for us."
Of course, having the tourism industry is a huge part of Juneau's economy. Gregory explained why tourism is so important in Juneau.
"You know, it's the sales tax dollars and also the jobs that are provided in town. All these visitors come to see her city, which include whale watching, visiting the tram, and all the local shops, which in turn also provide jobs and sales tax for community."